The 6th Generation of Intel Core processors has just launched (aka Skylake). It's a wonderful new system with fast CPUs and motherboards that look amazing and have a ton of features. But the question is, should you upgrade? Is it worth the money to upgrade?
First let us take a look at the features it provides over Haswell and Ivy Bridge:
1. Motherboards
: The new Z170 motherboards are more of the star of the show than the CPUs themselves, this is because these new motherboards have a boatload of features and provides you with so much connectivity, overclocking ability, looks, and functions.
To name a few, Z170 chipset motherboards have single or twin M.2 ULTRA slots natively. This is a huge upgrade from the single X2 M.2 slot you got on Z97 motherboards. The extra 2 lanes can nearly double your bandwidth on select M.2 SSDs.
Looks: No doubt, these motherboards are the best looking yet with some having RGB lighting and advanced heatsinks, they will look great in your computer chassis.
Connectivity: With USB 3.1 and USB type-C now native to Z170, this gives you a lot of flexibility when it comes to connecting your devices. You can get an insane amount of bandwidth from both ports and type-C can charge your devices as fast as if it was in a wall socket. This is great if you do have lots of new gen phones, tablets, and usb 3.1 devices.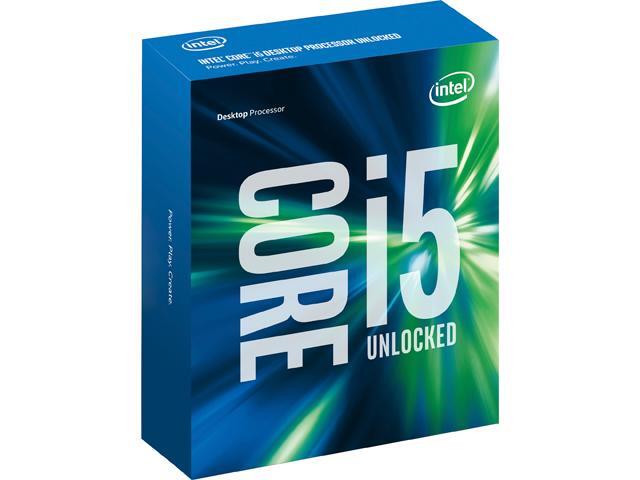 2. CPUs
: The CPUs themselves have a good boost in speed themselves, with a extra 10-15% IPC increase, it gives a decent boost from haswell and a 30% increase from Ivy Bridge. They are also on the 14nm die which means that they are more power efficient than their Haswell predecessors. While they do have 95W TDPs, don't let TDPs be the standard for telling how power efficient a CPU is because it's not.
The IGPU graphics takes a good step up from HD 4600 graphics, but isn't able to compete with Broadwell C sku CPUs. Many have complained that Skylake should of had better IGPU power than broadwell. However, if you my reader are the one complaining then I suggest you do more research. Are the K SKU Skylake CPUs aimed towards graphics? NO! They are aimed towards overclocking. That's the reason why they didn't put crazy graphics on the i5 6600K and i7 6700K, they needed more room for better thermals and more room for cores. If you want more IGPU power from Skylake then wait until the mainstream lineup of Skylake CPUs comes out. IGPUs take up quite a bit of space on CPUs, so using a less powerful IGPU means there is more room for the CPU.
3. DDR4
: Another star of the Skylake release is the ability to use DDR4 RAM. Speed isn't really the key to DDR4 but rather the power it consumes. It consumes only 1.25v which is way less than DDR3s 1.5-1.65v it uses up. At the same time DDR4 has speeds up to 3000mhz, so it's not only more power efficient, but it is a little bit more powerful than DDR3.
Should you upgrade?
Haswell users:
For haswell users, it's a no in general. The key advantage of Skylake is feature set, not performance. So if your looking for a good boost in speed then don't switch to Skylake, rather switch to Haswell-E which is a massive boost in performance to Haswell and Skylake.
Another good reason to not upgrade is overclocking. Your i5 K sku or i7 K sku overclocked at 4.5Ghz or beyond is actually a little bit faster than the 6600K or 6700K at stock speeds. While you could upgrade and overclock, would a 10% increase in performance be worth $500 of parts?
Now, if your the select few that uses lots of usb C and USB 3.1 devices, plus you need high speed storage from twin M.2 slots then upgrading makes perfect sense.
Sandy/Ivy Bridge users:
This time it's a yes. Sandy Bridge and Ivy bridge are both getting pretty old by now, and upgrading to Skylake will yeld a 30-45% (45% if your a sandy user) increase in performance. You will also get the latest technologies from Skylake, namely power efficiency, a variety of USB ports, high speed LAN, and probably the biggest upgrade will be high speed storage. Together, all these features makes it a worthy upgrade to Skylake.