Hello guys,
I've been having a problem whenever I try to play either PUBG, Warzone or even sometimes Global Offensive which is getting a disk usage of 100%, which, as you can imagine, makes the pc unusable.
In Global Offensive it makes the game occasionally crash (when in fact spikes to 100%) and in PUBG and Warzone, textures take a long time to load and sounds get pretty chopped because of the disk usage.
My computer is like a year old and it has pretty good components, at least to have all of these games playing smoothly, as I had before.
I re-installed Windows on my SSD aswell as everything in it and re-downloaded Warzone and it still happens the same and I even got this screenshot of the usage it was having at a certain time, which was in the order of the 1.5Gb/s! (which I'm attaching below).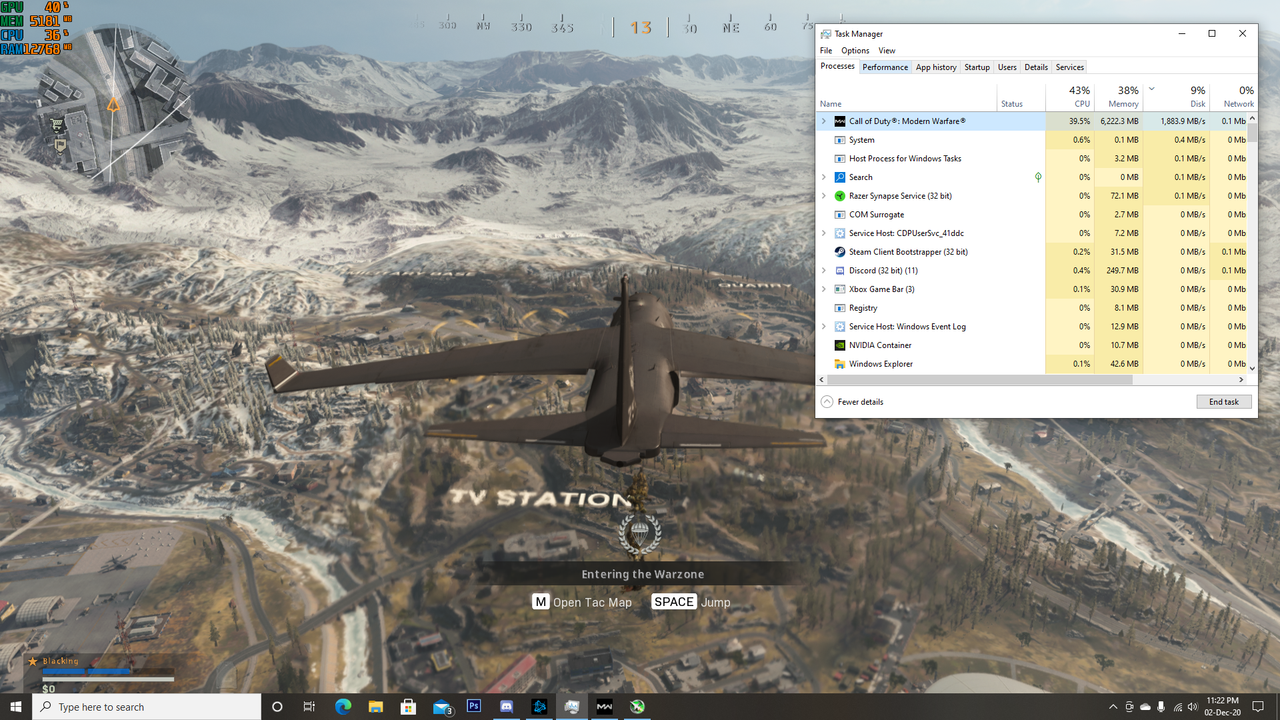 I've tried disabling automatic system driver paging, reinstalling windows as I've said, updating all drivers, I really don't know what could be the problem here.
Thanks in advance!
EDIT:

Here's my setup:

CPU: AMD Ryzen 6 2600X
GPU: MSI GeForce GTX 1660 SUPER
RAM: 32 GB (One 16GB stick and two 8GB sticks, not working in dual channel but doubt this would be the problem as I've played all of these games smoothly before)
DISK: A 2TB Seagate 7200RPM
SSD (where I have my games installed): Samsung 860 Evo 500GB
EDIT2: I've played PUBG for the first time since I reinstalled Windows and it's working like a charm, CS is probably running well, aswell, only COD is giving me this issue
TLDR: Warzone, PUBG and CSGO increase disk usage to 100%, help me as I'm potato with no solution.
Last edited: