hi, i have a 1 tb toshiba 3.5 inch hard drive. It works good and has still good performance, but sometimes while on idle, it does noisy ticks and i'm a bit concerned about it. I've done it crystaldisk info and mark and both seem to return good results as you can see here: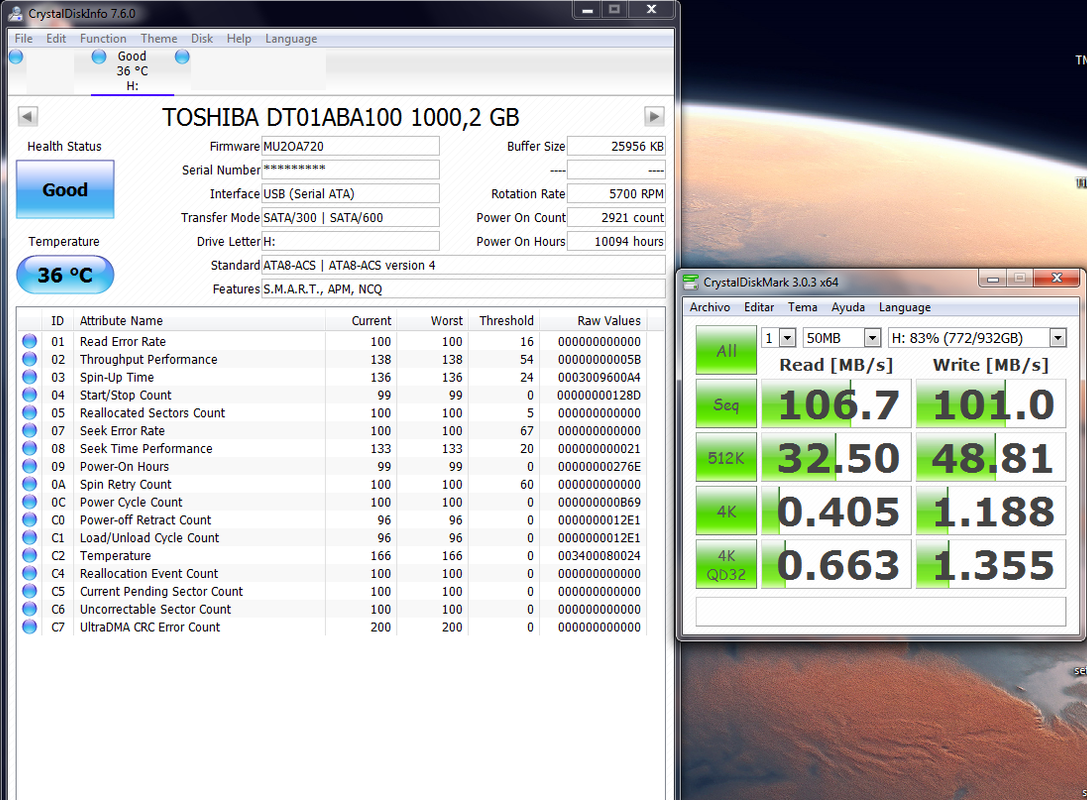 Describing that weird noise, it's like there is a tick tick all the time, most of the time it does quietly but sometimes does it a lot noisier, and all the time like that. As words might not be enough, here is a recording about it:
yt link
(sorry for the noisy microphone but i don't have any better). I want to note that in the video, the hard drive is not connected to any computer, but it sounds as if it was on full load or something (that's the sound i say it's weird).
thanks for your time.