First of all, I'm not here to stir drama, stoke flames, etc. If the mods consider this post breaking any rules or just in general distaste of the forums, I'm fine with it getting removed. I just want to bring up something I happen to come across. And as usual, I'm not sure where to post this, I thought I could post it on some kind of "tips" or something for the news, but I can't find it.
Was looking for some reviews and benchmark numbers for the Threadripper 1950X for a friend,
and found this peculiar entry on
userbenchmark :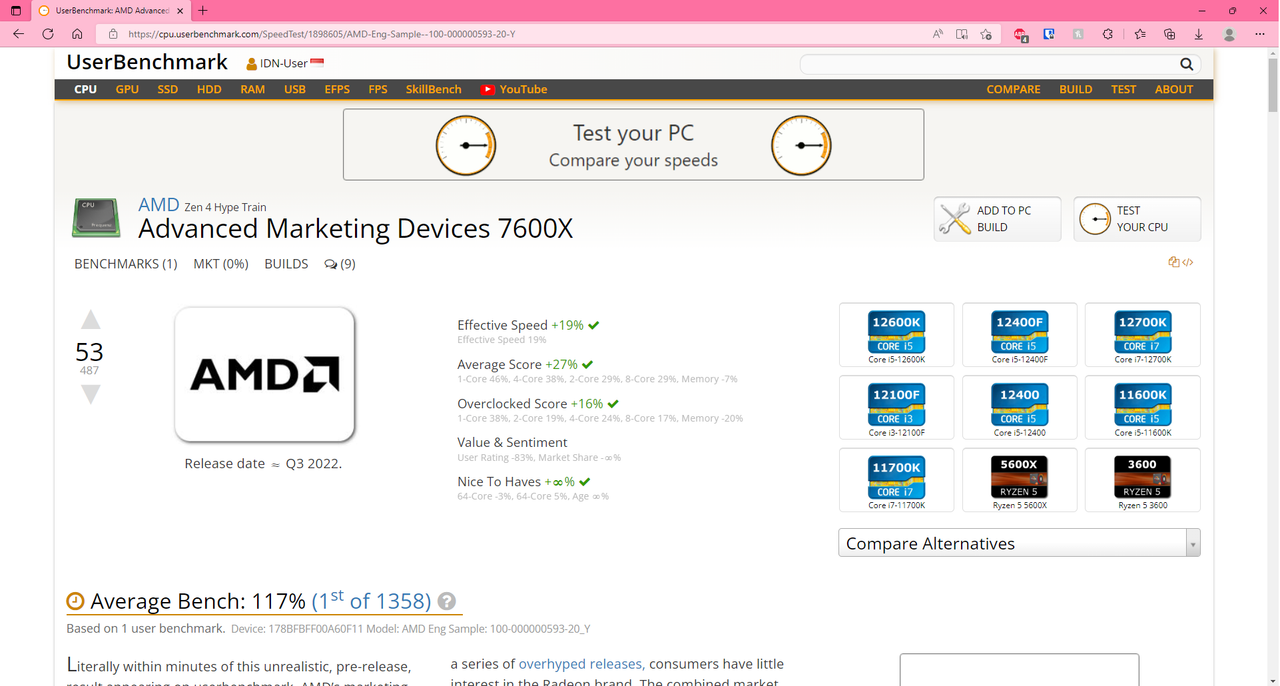 I'm fully aware of past altercations between UB and the general tech community, and I understand the notion of "userbenchmark is not reliable",
but this is just next level. The incomprehensible part is this "CPU" actually appears on their ranking along with other valid entries, which means an admin or an official did put the go ahead for this entry.
Again, I'm sorry if this is a well known stuff and I'm just late to the party (I have a habit of being late to everything). Call me naive or anything, but this is just new and surprising to me. Once more if anyone find this post.... not contributing anything to the good of the forum, feel absolutely free to lock / move / outright remove this. I just find this stuff quite shocking to say the least..
Just wanted to bring this up, slow day and all