So I was finally happy I got a new cooler, as many of you know I am active on this forum and recently was having trouble previously with a corsair cooler and was happy to find I found a new one. Now this one failed.
cooler
http://www.newegg.com/Product/Product.aspx?Item=N82E16835856025
I was randomly playing CSGO when the red transparent tube connected to the block explodes, causing the liquid to shoot out onto the window inside the computer, all the components, and case it self.
I immediately shut off the computer and took everything apart and laid it on a bed cover to dry, The GPU's were soaked, the motherboard was soaked, and the case was like a pool of water.
Im leaving everything for 24 hours to dry but I wonder, what exactly could have caused such thing?
Here is what the waterblock on the cooler looks like
Here is what it looked like after it burst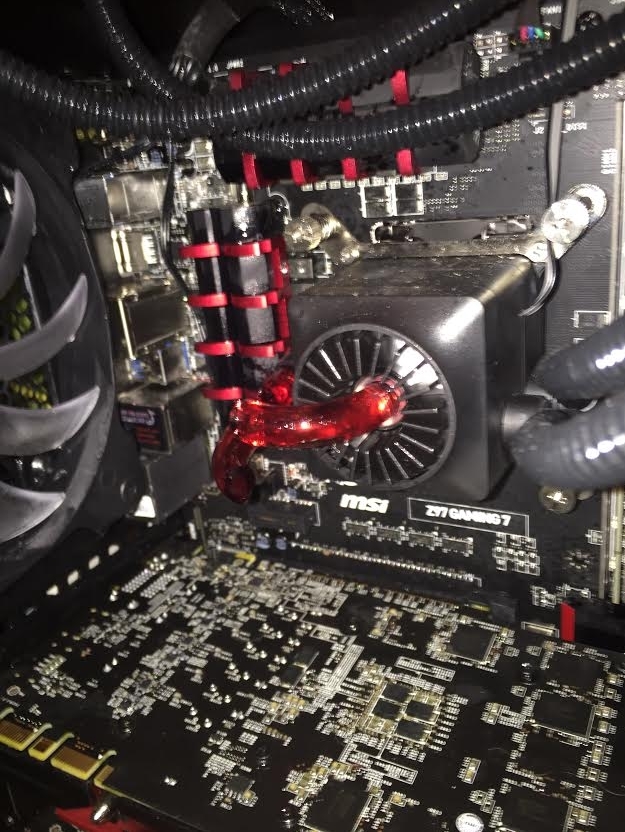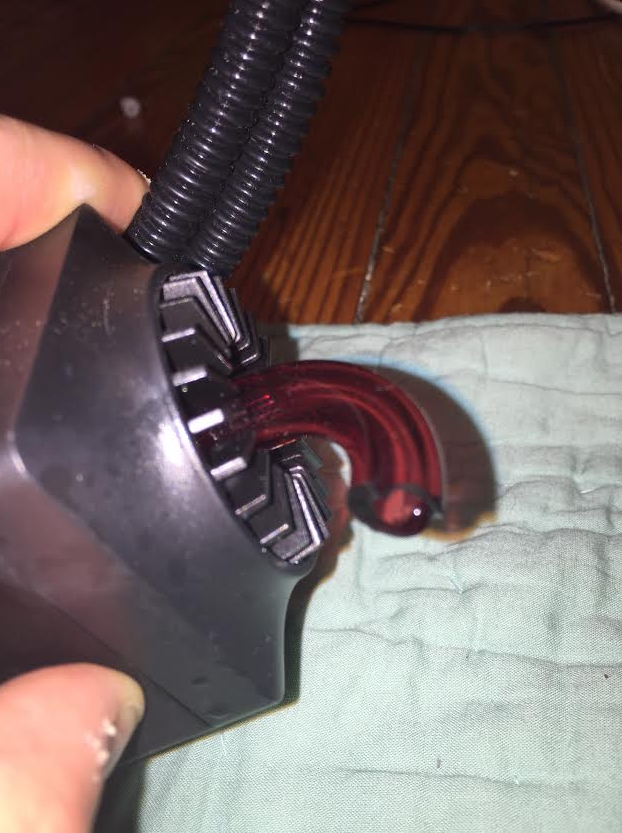 What is very sad is that I believed this was a great product so I branded the company on my YouTube channel and actually led about 4-5 or more people actually buy this product, and I advertised them for free pretty much with my review.
With that being said hopefully they can reimburse me for not only a new cooler (Im not sure if I want a new one) but for the damaged parts because it's not my fault that im on my computer and the pipe just bursts and ruins my whole computer. Im pretty sure AIO coolers are supposed to not Burst.
Overall, Let me know if you think these parts are going to live as they are drying now, the motherboard is completely messed up and my question is, If i get a different model motherboard will my computer still boot with RAID 0 And overclock normally on my Harddrives?
But I emailed the company, NewEgg did offer $99 instore credit if I return the item, but this case is more than just $99, hence the fact why I contacted the manufacturer.
THE MAIN QUESTION:
Do I get another water cooler? Or Fan Cooler? Why could this have happened? and is it the Companies responsibility to reimburse me for the components?
P.S. when contacting the manufacturer they could barely speak English and directed me to email their contact email so thats what I did.