hi, have recently upgraded the Q9500 of my backup pc (on sig) to a Q9650. It's an old potato pc. lol
anyway, this pc is not used for heavy gaming, it's mostly for archiving backup photos + videos of family and friends during parties and other events.
just to be safe, are these temps normal? I'm just viewing a Christmas song on youtube when I did the check with HWmonitor.
Cooler being used is Cooler Master 150c. Used the paste that came with the cooler.
Have some Thermal Grizzly here in the house, would repasting with the grizzly improve temps? Or are these temps already normal, and I would just be wasting paste if repasted?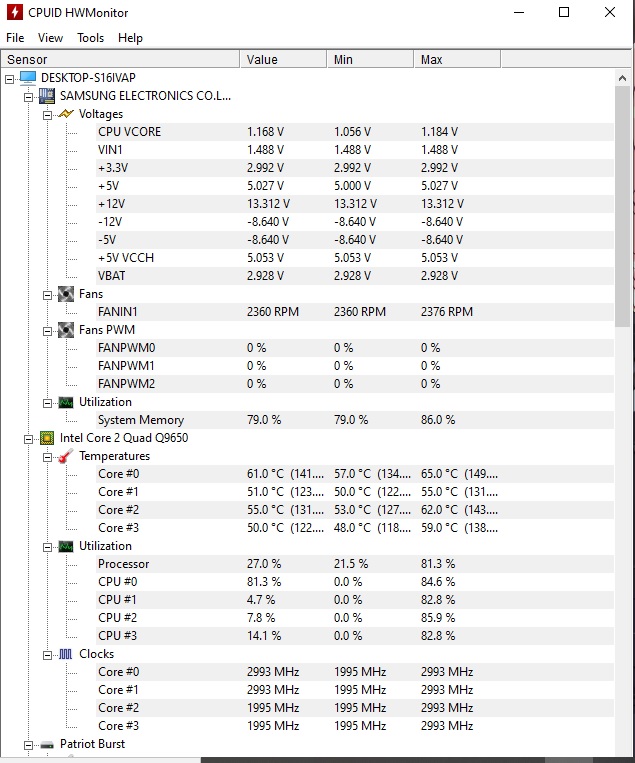 the cpu change went well. The pc booted normally, no bsod, no black screen.