I really can't have a day without a problem with this GPU (RX 580)
Anyways I've been undervolting this card for about a month now no problems, but a week ago out of a sudden it showed diagonal artifact lines on the screen and the PC completely froze for about 20 seconds and that's on idle, no heavy load just google chrome. Restarted the computer, undervolted it again and nothing happened, no performance loss or any stability issues. stayed like that for a week.
Yesterday the exact same thing happened except that it happened shortly and no freezing and didn't have to restart the PC. I undervolted it again nothing happened for the entire day.
Today, the exact thing happens for the third time with diagonal artifacts, except it was followed after by a BSOD while the artifacts changed the shape to look like this.
PAGE FAULT IN NON PAGED AREA
win32kfull.sys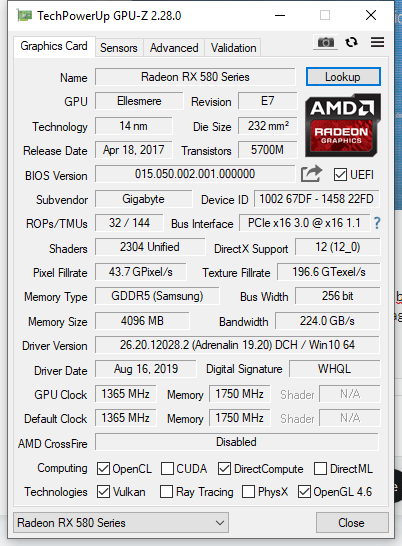 Could it be the driver or the memory voltage?
Last edited: