TL;DR If I set the SATA controller to compatible mode (ide emulation), the controller still sees an attached hard drive but cannot access it. It can only access the CD drive.
Hello,
I am booting MSDOS on this motherboard, via the built-in floppy controller.
The manual recommends setting the sata controller to "compatible" mode.
By doing so, the SATA1 port becomes the primary IDE master and SATA3 becomes the primary IDE slave.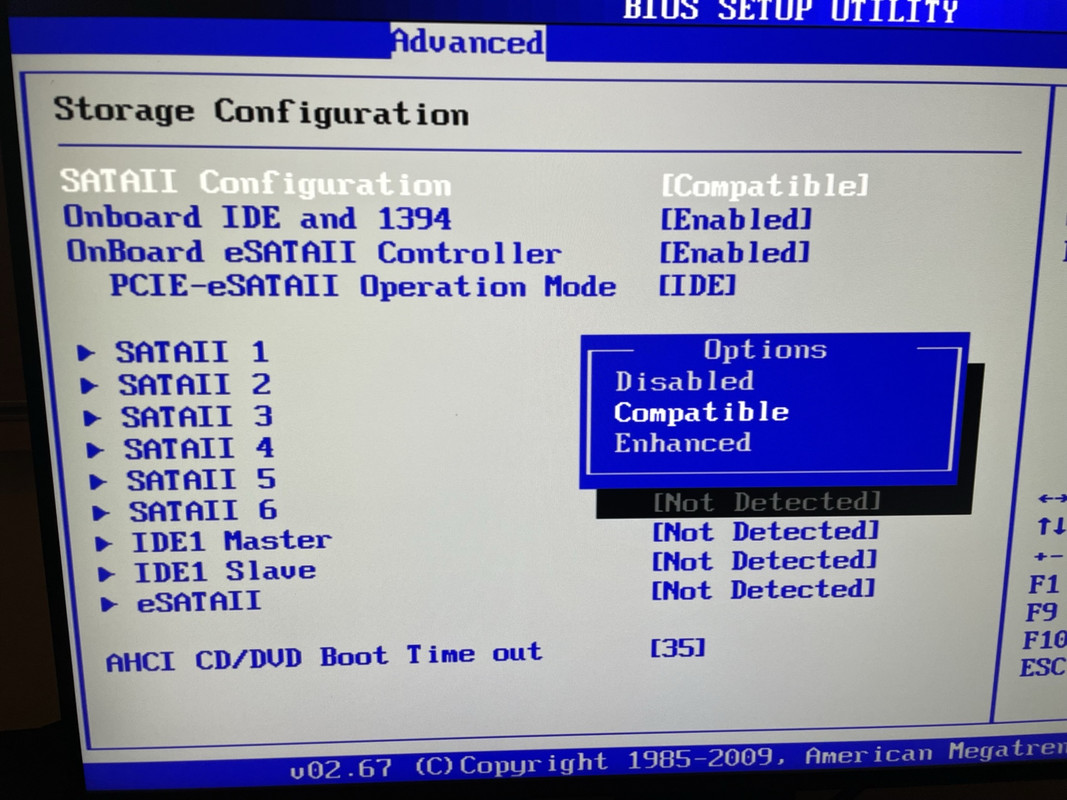 In SATA1 I connected a hard disk drive, in SATA3 the CD drive.
I boot DOS via floppy and the CD drive is recognized correctly and works (if I leave the SATA controller in enhanced mode its use in DOS and derivatives is impossible).
The hard disk, on the other hand, is recognized but it is impossible to access it:
-When booting when the bios looks for the operating system to run, the moment the hard disk is accessed the motherboard freezes for about 60 seconds and then continues to the secondary boot device. During this time the hard disk access light is always on.
-When the DOS boot is run, if I run FDISK I get the usual 60 second freeze with always on light and then the message "error reading fixed disk"
I have tried with:
-recent SSD
- "ancient" SSD... OCZ from 2011
-Mechanical HDD
It really seems that the SATA controller set to "compatible" mode cannot access the hard disk.
What other option should I set in the BIOS? It seems impossible to me that this mode does not work. Are there any special tricks?
I have tried with both BIOS 1.70 and 3.40.
Thanks
Last edited: