Hey,
I recently brought a second Asus F553M laptop from eBay for £90, it has an Intel Celeron N2815, 4GB RAM and a 750GB HDD, the full specs can be found on the
ASUS
website.
It was described as...
hardly used in very good condition
And...
In the pictures it does look in very good condition and the seller probably isn't very knowledgeable about computers as it was just listed as an Asus Laptop, no model number or specs apart from Windows 8, has a webcam and original charger.
So when it arrived, the first thing I noticed is that it has a screw missing from the bottom and on the screen is little scratch about 5cm, you can't see it when it's turned on though, so I wasn't too bothered about that.
Anyway it all seems to work fine but then I noticed some dead pixels on the screen...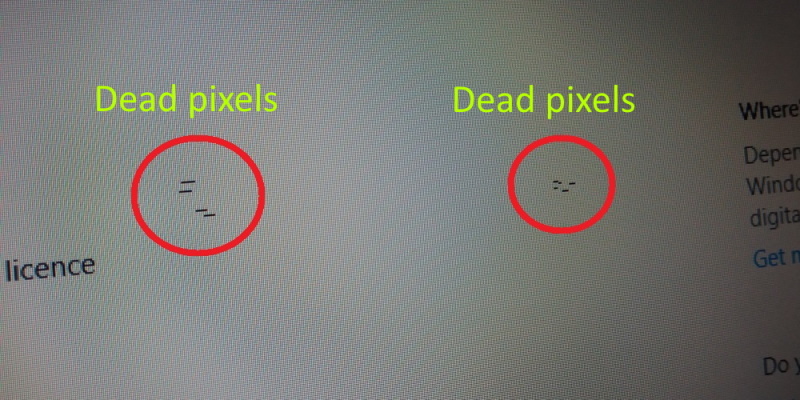 Is it unreasonable to complain about this?
What would be a reasonable price for it in terms of value with the dead pixels? I can live with them but I'm worried that over time it will get worse.
Thanks in advance,
Becky