Hello.
I have this ASUS X512FJ-EJ226T laptop from the ASUS VivoBook 15 series. It is a Brazilian model: i5-8265U + 8GB 2400Mhz Ram (Single Slot) + 1TB HDD + GeForce MX230.
I opened it today and had a little look inside.
It looks to me as if it accepts M.2 NVMe SSDs because the conector looks to be for M Key M.2 slot (4-pin down and 5-pin up).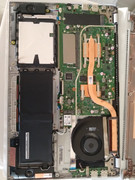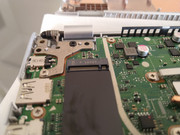 Can someone confirm this and also confirm that the Crucial P1 1TB NVMe SSD will work? If it does work, what is the max theoretical speed the drive can reach?
Thank you,
Andre.