Hi,I have a little problem: I bought this graphic card (GigaByte HD4650 OC (GV-R465OC-1GI) 1GB, PCI-E)
and installed the graphic drivers from the CD. everything runs smoothly,but sometimes my screen becomes black for a few seconds and then it blinks and I get an error message: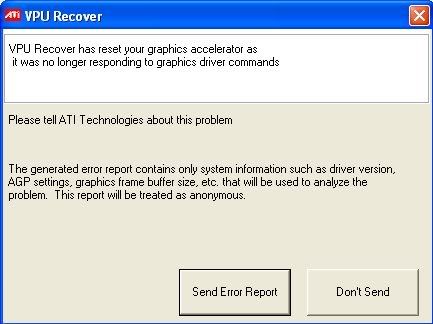 everything runs OK then,but I don't like this thing.
I tried to get new graphic drivers,but that didn't help.could you please help me or tell me what's wrong?
Shall I give the card back to the shop?
thanks