Running my guitar to my PC as such:
Digitech RP80 > Behringer Eurorack UB502 > PC line-in
Other possibly relevant information about my PC:
Windows 10 Pro
AMD FX-8350 8 core processor
Gigabyte 970A-DS3P motherboard
16GB RAM
I haven't recorded in a while but I finally upgraded and have a PC that can handle it. I hooked everything up the way I used to and there's about a half second audio delay. It was actually worse than ~0.5sec initially but then I followed this guide: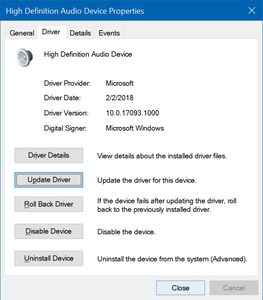 The quality of recent Realtek sound controller and audio drivers has taken a nosedive in recent years, and the automatically installed drivers on Windows 10 have introduced a significant delay in t…
It's definitely better but distracting enough that I can't play to it or record over it. Any suggestions? Thanks in advance.