Hello, now in January I bought a new PC, but I have a problem, when raising the frequency or activating XMP, a few days later the BIOS is reset.
I did stress tests with AIDA and I had no problem. My memory is Samsung B-die.
I configured the timings manually and I also had the same problem. I used 1.35V and used the same timings as XMP 16-18-18-38.
The BIOS is updated to the latest version (2.90). I put the memories in slots A2-B2.
My setup:
AMD Ryzen 5 3600X | Asrock B450M Steel Legend | Adata XPG Spectrix D41 TUF 2x8GB DDR4 3000Mhz | MSI GTX 1050 AERO ITX | Corsair CX-430W | DeepCool Gammaxx GTE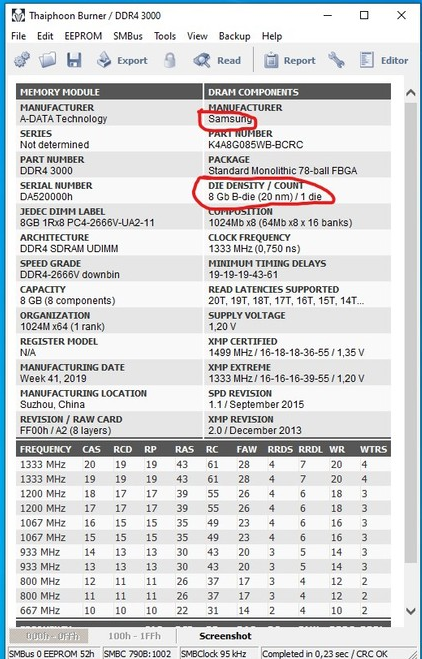 I do not know what else to do.