Hello
From time to time (most of the time when I turn on the PC), there is a blinking LED on my Gigabyte Aorus X570 Elite motherboard. It is located left of the PCI-16X slot, underneath the GPU (see picture), near the LAN chip if I'm not wrong. Along with the blinking, there is a small noise. And after a while it stops.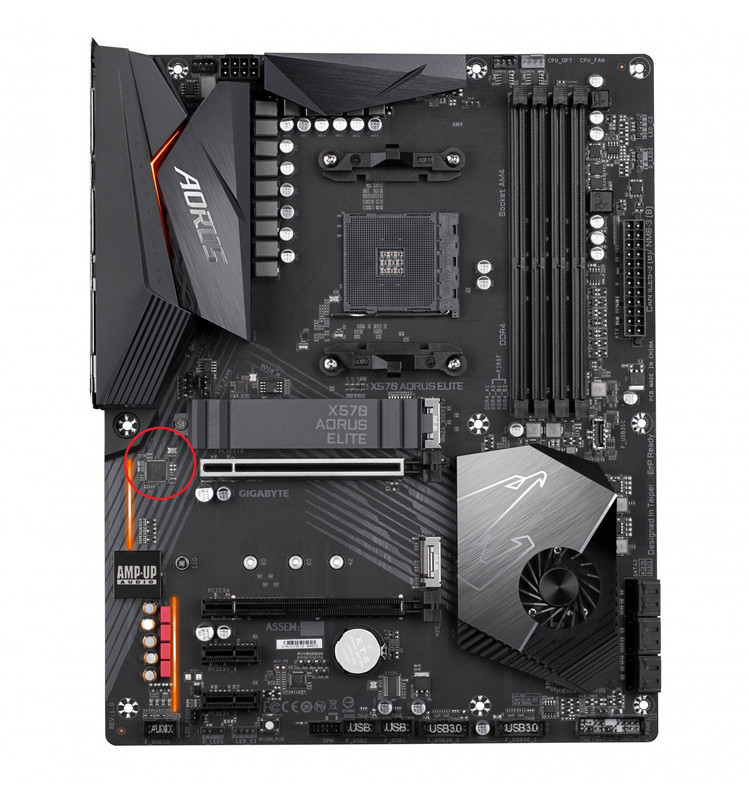 I don't have any Ethernet cable plugged in.
So why do I have this ?
EDIT: The sound's like a coil whine.
Last edited: