Hey guys,
I'm having a problem with what I think is my GPU. I can't play any game for longer than 5 minutes. It freezes the whole PC and I have to hard reset everytime. I run a memory & GPU test already, nothing showed any errors. Though while test stressing the GPU with FurMark I get framerates all over the place, though it didn't crash the PC. A few seconds 60, next second its 20 fps. I monitered the GPU's power, memory speed, processor clock und GPU utilization. While it was under 100% full utilization the whole time, the power, memory speed & processor clock showed looked like vital signs while I was testing. The clock speeds were jumping all over the place. Is my GPU broken? What else can I test? Can I fix it?
Thanks for any answers ahead.
i7-5820K CPU @ 3.30GHz
Gigabyte Windforce 980ti
32GB of RAM
PSU is from 2013, is a 750 Watt Seasonic X-Series Modular 80+ Gold
These are the statistics from MSI Afterburner during FurMark test.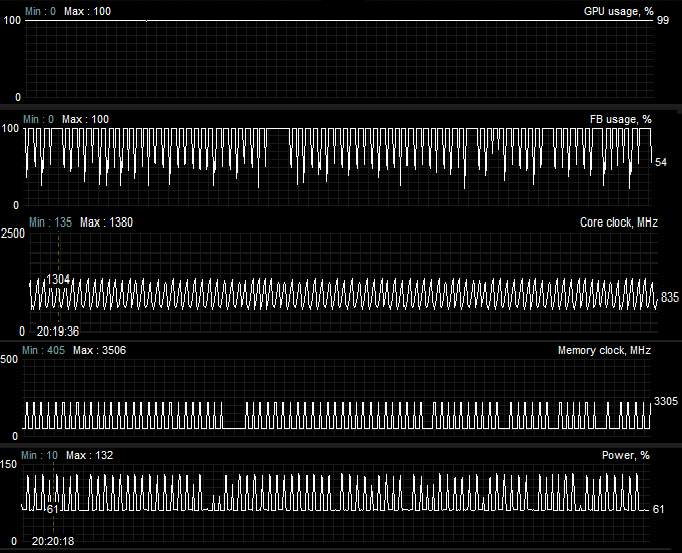 Last edited: