Hello,
As the display of a Asus G502VM computer presented signs of a breakage, I replaced the LCD, then the video cable. When everything is connected, the backlight of the screen does not light up. When looking carefully on the screen, I can see that the windows desktop is displayed as a faint image because of the switched off backlight . (using the computer with an external HDMI screen confirms that the computer and video card are OK).
I notices, near the LCD connector on the motherboard, that a small component is missing. Seems that a fuse has exploded or so. But I'm not sure about what the missing component is and I would like to replace it. The nearby component is a fuse (a working one, as tested at zero ohm). Here is an image of the involved area on my motherboard: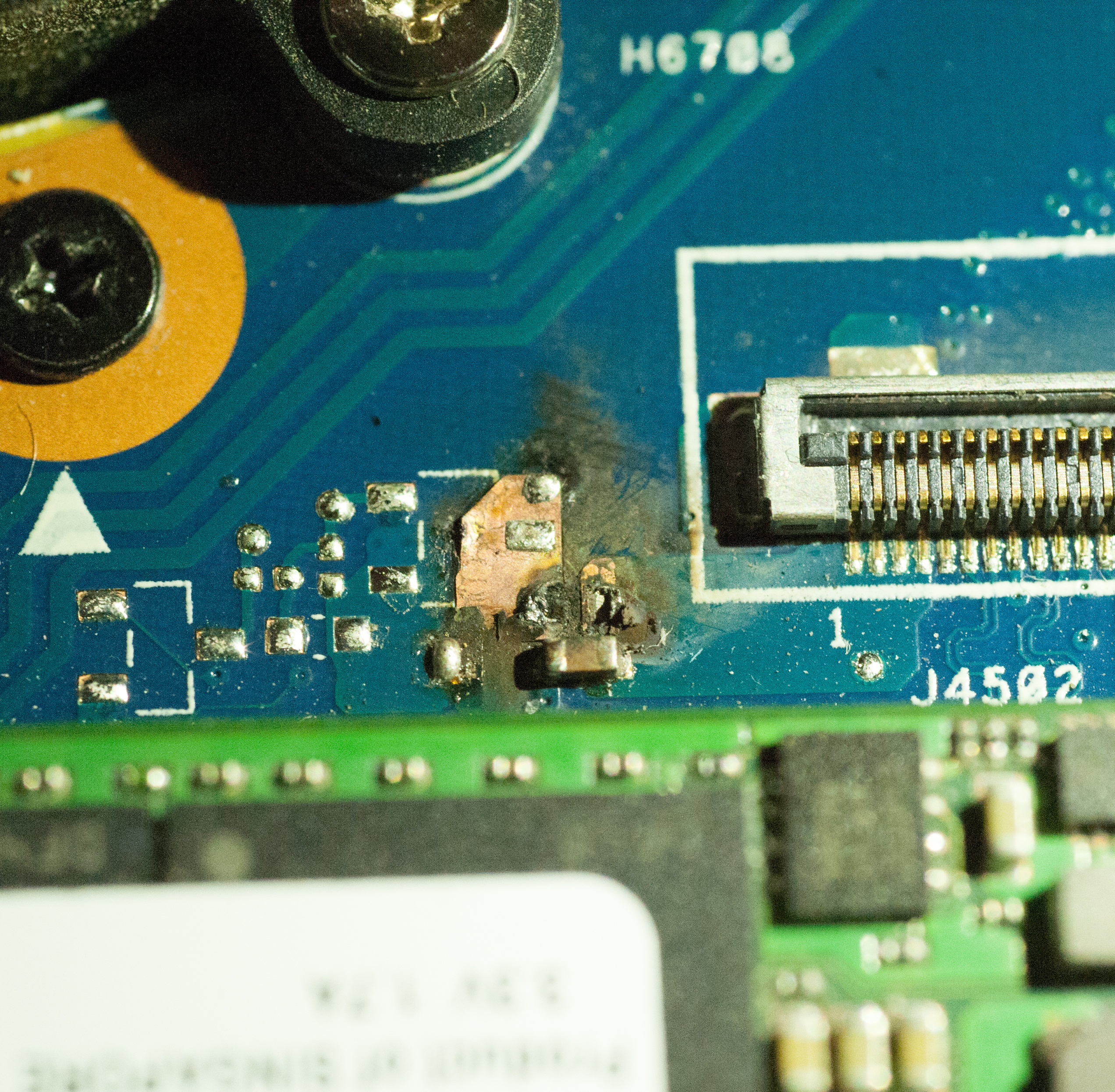 I found this image below on an asus forum, which shows that the missing component on my motherboard is very similar to the nearby one.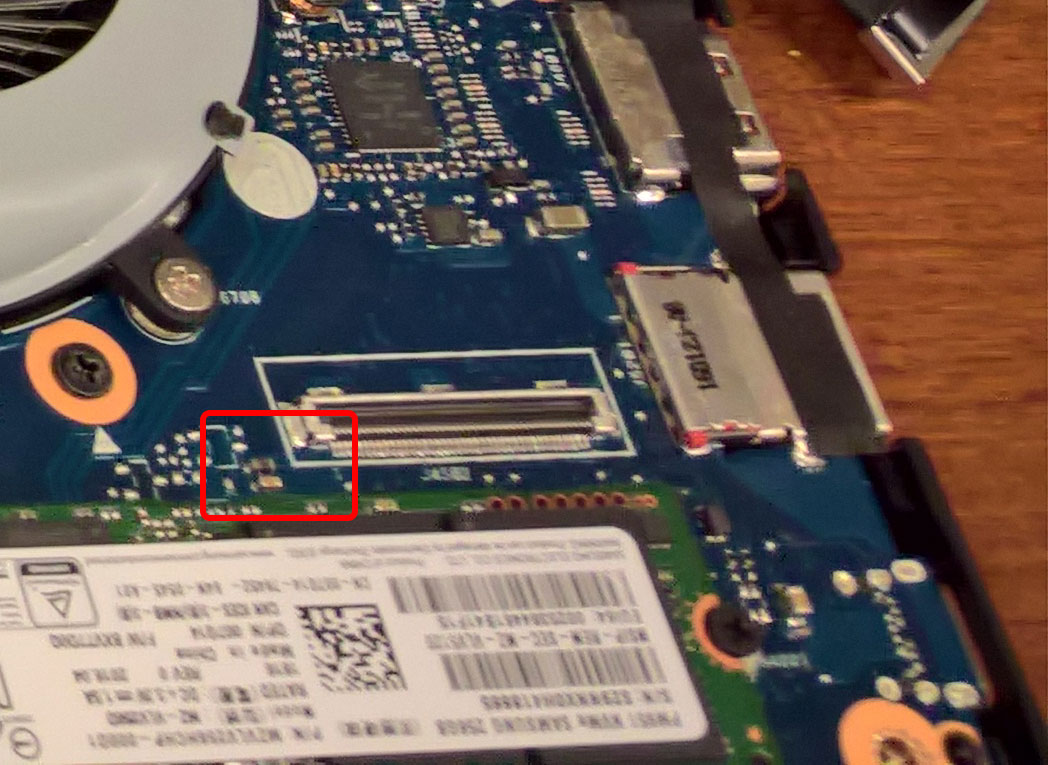 Do you have an idea if this component is a fuse? Where can I find a similar component to replace it? Thanks for your help!