I had to replace my hard drive on an IMac computer and since reconnecting it I've been having a bit of trouble getting my Windows computer to fully access all the shared folders on the IMac. Below is a screenshot of the network parent directory of the IMac computer on my Windows 10 machine.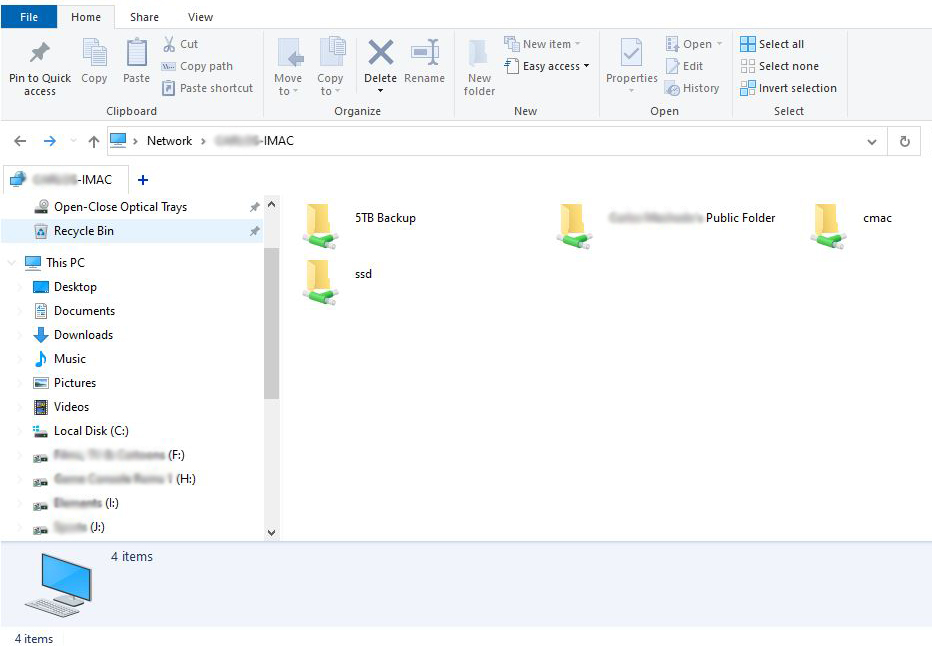 If I try to access the 5TB Backup drive I'm hit with this log in screen. It will not accept anything that I enter, so that drive can't be accessed. The bigger issue is why I'm getting the log in screen in the first place.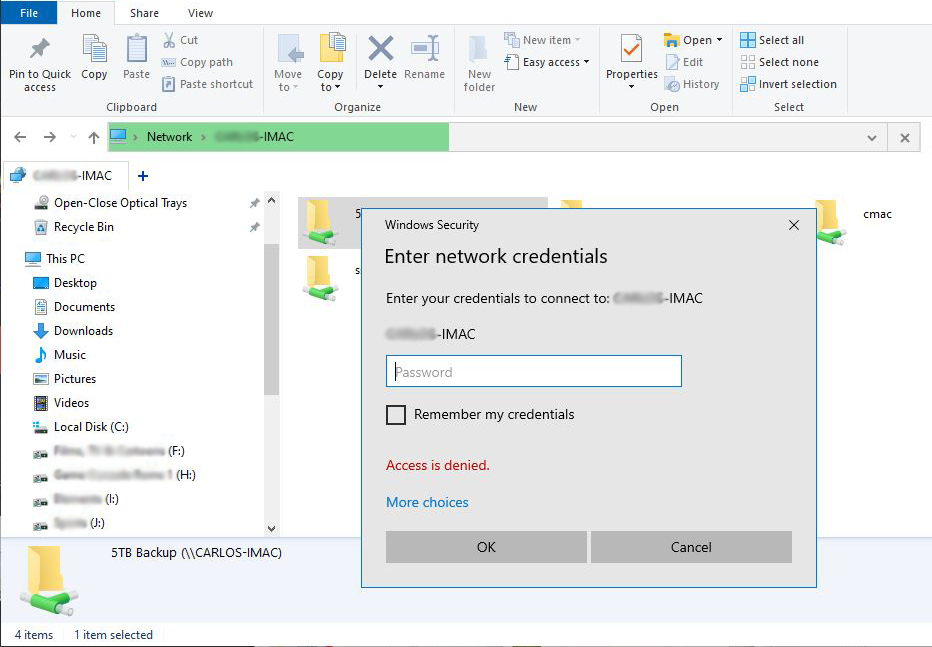 I can go into the "cmac" folder, which is essentially my user folder on the Mac. I can access the Music, Movies & Pictures folders, however I get this error message if I try to access the Desktop, Documents or Downloads folders.
I'm looking for any advice on how to get past these roadblocks. Before changing out by hard drive the Network from this computer worked flawlessly. It's bizarre that I can access some folders, but not all of them and that I get a log in screen that denies access even after I've given it what I believe is the correct log in. Thank you for any help.