I'm posting this for my son whose been trying to capture his xb1 video gameplay, along with audio of his friends chat, and also audio of himself speaking into his astro headphones.
We've tried this for years but can never get my sons voice to record.
We can everything to record, including the audio from the chat on Xb1, all the video too. We just cant get the audio to record from the Astro Mic from headset.
Below is his setup.
What do we need to do to ALSO record my sons voice? (voice is not recording from Astro headset!)
What do we need to do to include the audio from the Astro headset mic?
Surely someone has to know, people do this all the time!
Hardware includes:
Astro A40 headset, Xbox elite v2 controller, XB1 OG, El Gato 60, PC, Samsung Monitor.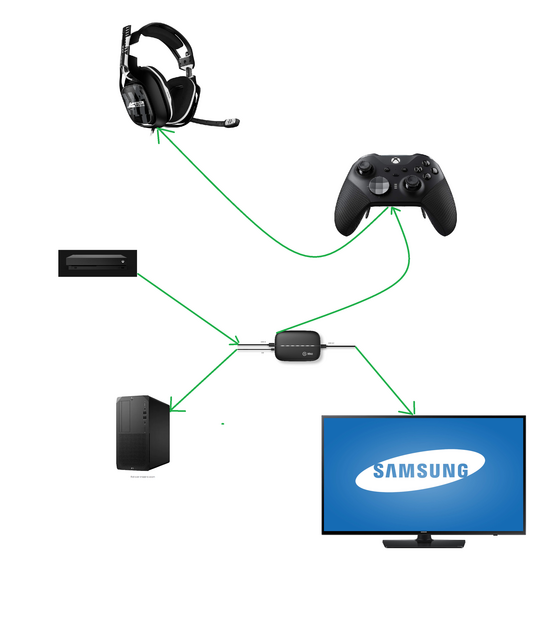 Last edited: