I got a WD10EARS that i fried by using an older psu harness and sent 12V into the 5V pin. So i was hoping to save some of the data on this HDD. I ordered a "identical" PCB from Asia, same REV and "serial-number" . And ive read around that you will have to take the BIOS-chip from the old PCB and solder it to the replacement PCB. This has been done. I was able to get a friend to solder it for me, for free...even thou its a terrible solder-job as you can see it should all be connected at the pins. Not a permanent solution to the soldering, its only so i can move all data from the HDD immediatly to another HDD. (Is there a way i can check that all pins are connected via a multimeter?)
I mounted the replacement PCB with my BIOS-chip soldered onto it, but when i connect the HDD and start my computer im only getting a faint clicking sound, as if the Drive tries to move the arm/spin up (i dont know which one makes the sound). Its like it wants to do something but doesnt have either enough power or a block somewhere to do so.
Im not sure how attachments and files can be linked here so i hope these links get you to the video and pictures i want to show you. i DO see that a few of the main SMD`s have a different modell number or fabricator. Apart from that im fairly positive that its identical for the model of HDD
A video where you can hear the sound the HDD makes plus a few photos..
https://vimeo.com/290165709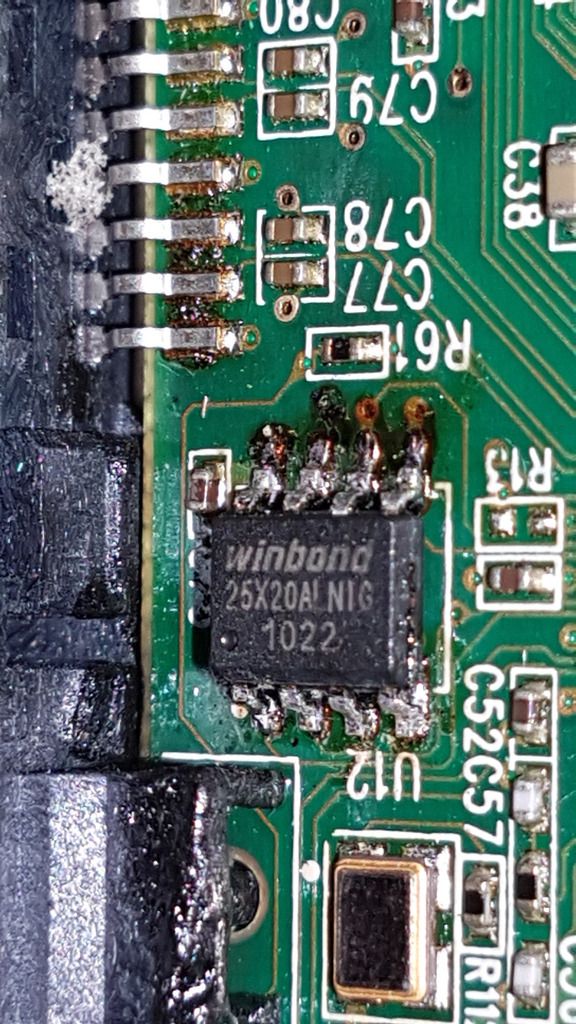 Thank You