Hi all,
I know that there are a tonne of "code 43" posts and I have been through a bunch of them before coming here to post. I'm hoping that I can get some strategic advice, because I am a tad stuck../
So, for the context:
I bought a secondhand Asus
ROG-STRIX-RX570-4G-GAMING
Card (<-- URL from GPU-Z "Lookup" output). The guy didn't indicate that he used it for bitcoin mining but it's possible. There's no visual damage.
Here are the screenshots from GPU-Z: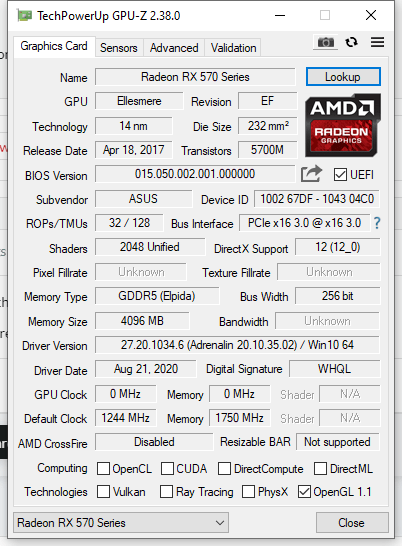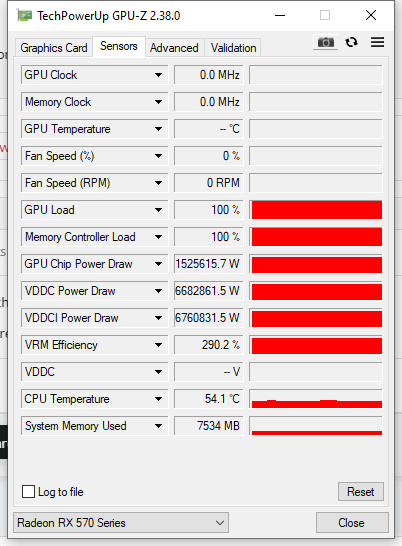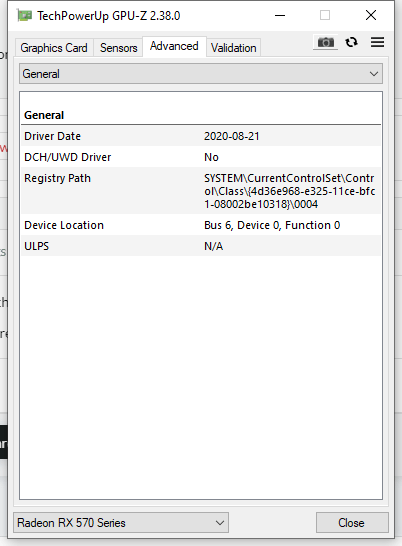 I'm not sure if the values in those screenshots re as they should be or not, so I'm guessing if not someone will flag that immediately.
I have read
some posts
that suggested that I should flash the card's bios, and so I did try that using AMDvFlashWin. Here's what I see when I load that up (sorry, for some reason it's not letting me insert pics...):
https://www.dropbox.com/s/zw3xcpay1yvee2j/amdFlash.png?dl=0
. Right away I see that there seems to be something wrong - the info there doesn't seem to match the info from the GPU-Z scans. Could the AMD thing be reading the onboard card and not the videocard? In any case these are the only two options I can find for the card's bios
https://www.techpowerup.com/vgabios/?did=1002-67DF-1043-04C2-EF
but neither will work for flashing =/
Additionally, I just found
this post
that recommended that I run a Display Driver Uninstaller and then reinstall the drivers...
So I decided to reach out and hopefully have someone with more experience tell me
A) Does the info in the screenshots indicate that the card has been flashed and needs to be re-flashed, and if so can someone help me find the right bios file because the two in the link above throw incompatibility errors when i try to load in their bios files
B) Should I follow the Display Driver Uninstall approach, and if so do i try to download a local copy of the appropriate card drivers to reinstall after? I tried to run the amd driver install software but keep getting ""No AMD graphics driver is installed, or the AMD driver is not functioning properly. Please install the AMD driver appropriate for your AMD hardware." I am looking for my drivers
here
but please let me know if I need to download something else.
I'm admittedly at my wits and and could use a little guidance. I really hope I didn't get burned on this buy
Thanks in advance for your help.
Cheers,
Jay