Hello friends, I need a help here, I'm using an asus GTX 980Ti strix, and combo Nzxt Kraken G10 + NZXT X41 for VGA cooling, my system has some problem with CAM (some of my software is conflicted with CAM) so I want to use MSI afterburner instead of CAM, so I need to connect the X41 140mm fan to VGA board, and I already have this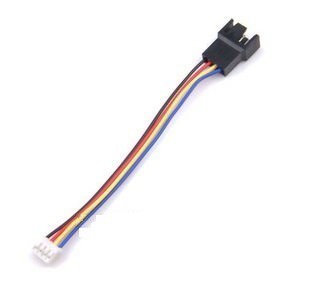 -Question is, if I do this, is there enough electric for the fan? is this harm the mainboard of VGA?
Plus, the mainboard of VGA has kind of 6pin fan like this
, if I plug the connector above into this, where do I plug that in? or I have to get the 6pin connector of the 6fan vga's stock cooler to get it works?
Thank you a lot!