Hello, recently I upgraded my system from i5 6600K to Ryzen 3700x
Parts list -
CPU - Ryzen 3700x
GPU - Nvidia GTX 980
MOBO - Asus TUF gaming x570-plus
PSU - Antec HCP1000 Platinum
RAM - G.SKILL Ripjaws V Series F4-3200C16S-8GVKB 2x8GB
In the beginning, I had bought Gigabyte x570 aorus elite but I couldn't even install windows on it. 9/10 it crashes within 10-30 seconds from booting up windows installation. I tried different windows versions after manyyyyyyyy attempts windows finally installed without any bsod but then after a while it started crashing again frequently mostly when idling. After a couple of days of troubleshooting, i gave up and got the MOTHERBOARD, RAM, and CPU replaced.
a few days ago I got the new parts but different motherboard i choose to go with Asus. So in this build Windows installed without any crash so I installed all the necessary latest drivers updated the bios and all once all set i started stress testing.
Asus RealBench for 2 hours with max temp around 75c
AIDA64 for an hour
and MemTest86 each stick for 8 passes (XMP off) and then both together for 4 passes (XMP ON) and the result was without any error.
After all the stress test i was quite happy that the system didn't crash but then i left the system idle for an hour and when i came back it had restarted and when i check "Whocrashed" it was
KERNEL_SECURITY_CHECK_FAILURE
module:
ntkrnlmp.exe
So far I've been using the system for 2 days and got multiple bsod not as bad as it was before but its still annoying. BSOD only happens when the system is idling or when I'm brosing the internet watching YT and stuff but not always sometimes no crash even after 2-3 hours of idle but sometimes as soon as I come back and move the mouse when its idling it crashes.
yesterday I changed one bios setting called "Power supply idle control" from Auto to "Typical current idle" and since then I only had one crash that is
CRITICAL_STRUCTURE_CORRUPTION
module:
hal.dll
It's been more than 24 hours without any crash so I'm kinda confused about what's wrong.... Is it bad hardware again or just buggy bios?
Here are the c
rash dump files when bios setting "Power supply idle control" was set to AUTO

https://filebin.net/t1stzuwfrmfsqbsz/100519-8046-01.dmp?t=8efw0wnh

https://filebin.net/t1stzuwfrmfsqbsz/100519-8062-01.dmp?t=8efw0wnh

https://filebin.net/t1stzuwfrmfsqbsz/100519-9140-01.dmp?t=8efw0wnh



Upload files and make them available for your friends. Think of it as Pastebin for files. Registration is not required. Large files are supported.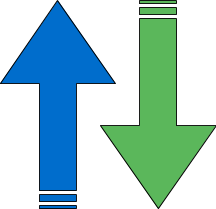 filebin.net
Crash dump after changing
bios setting "Power supply idle control" from AUTO to "Typical current idle"

https://filebin.net/t1stzuwfrmfsqbsz/100619-7875-01.dmp?t=8efw0wnh

Just one crash after the bios setting change so idk if it's just a random crash or not but it been well over 24 hours without any bsod when idling, light usage or gaming.

Thanks a lot for reading, I'd love to know what you guys think about this