Hi, I've been having this issue for a few months now. Every few seconds I get massive spikes in ping. It seems like it only happens on my laptop. I can see these ping spikes in my games, when I'm working, or browsing the web. I've tried: Changing Wi-Fi Channels, Bringing my laptop closer to the router, switching to 5ghz, restarting my computer, blocking applications, ccleaner, etc.
Here are the results on meter.net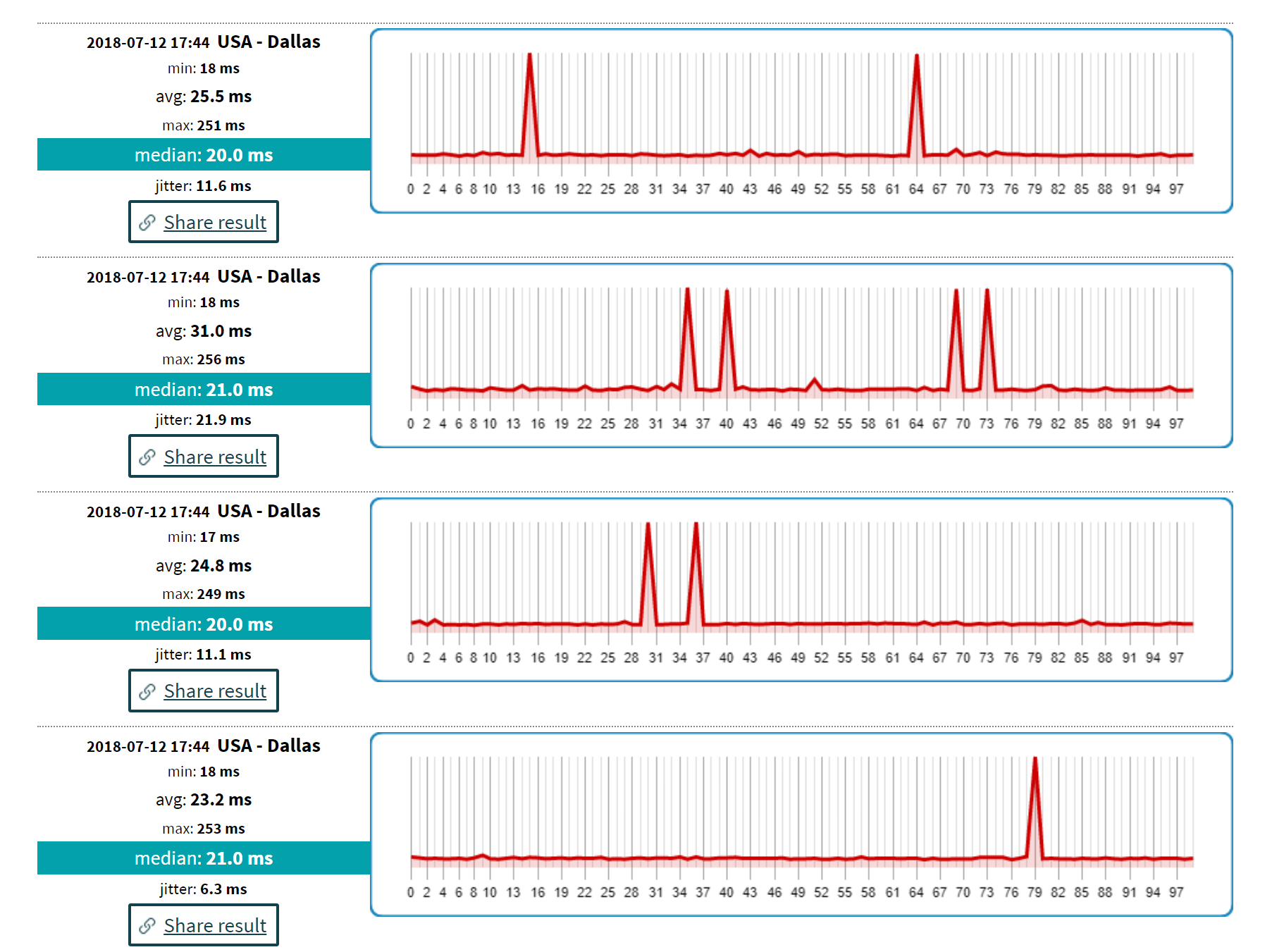 They seem to happen every few seconds. I've checked with other devices in the house, they don't have the same issue.
My Internet speed is fine.
http://www.speedtest.net/result/7547117980