I have an old (2010) ATi video card -- ASUS ATi (AMD) Radeon HD 3450 512mb AGP DVI/VGA/HDMI Graphics Card -- that is still working (PC is always on!!) .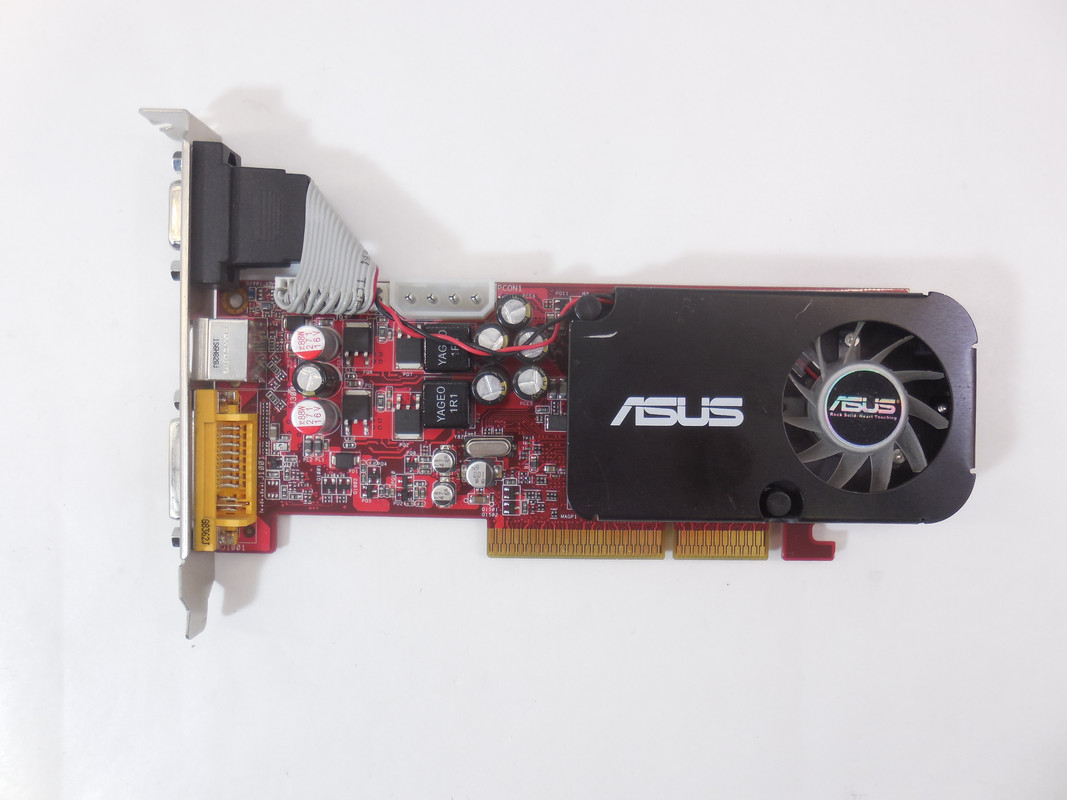 GPU temps (per my PC utility SpeedFan, report 35-41C avg. )
Twice a year, the fan motor needs oiling, and the fans and heat-sink needs blowing out.
On my motherboard, the fan side faces down and this side is face up: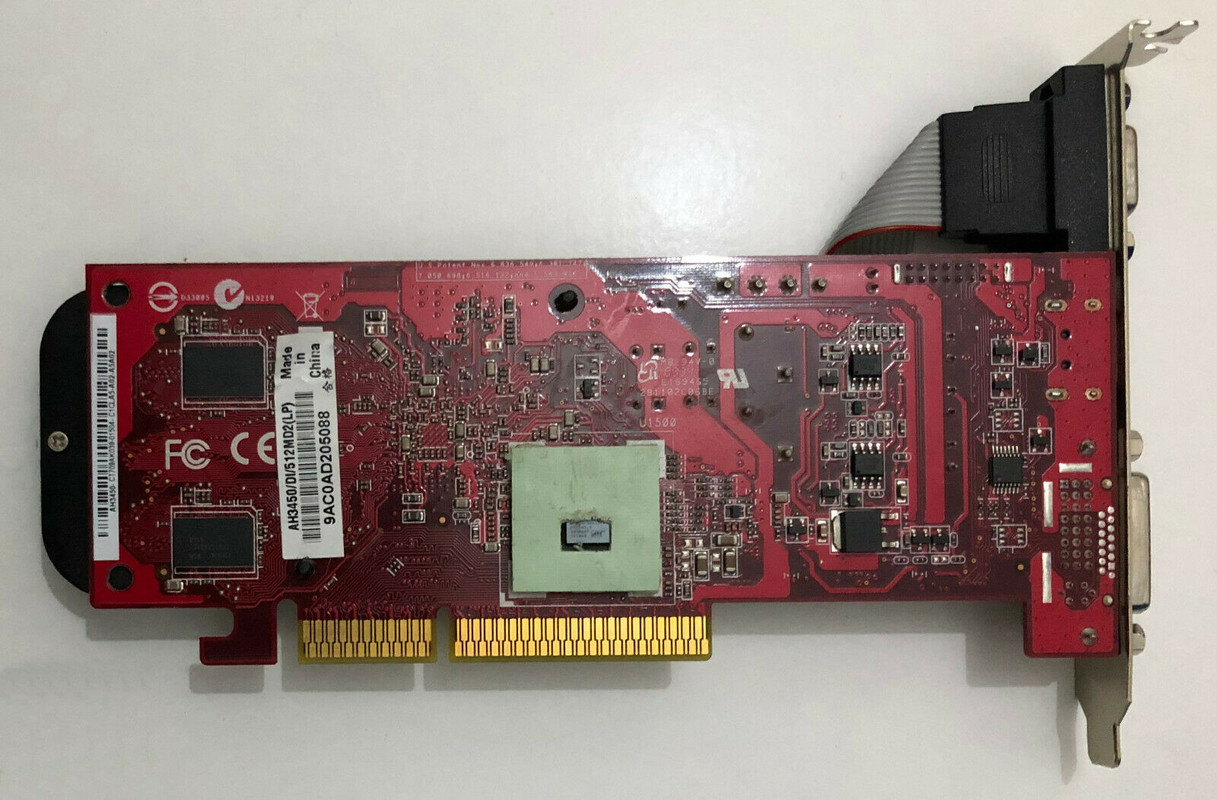 Notice the white square pad with the smaller white rectangle protruding thru the cutout. I think this is the bottom of the same (??) main GPU that is on the fan side.
I put my finger on the small white rectangle and it feels very warm. Using an IR thermometer, I measured ~52C on the white rectangle.
So what exactly is the white rectangle, what's that soft white square pad around it, and why isn't it heat-sinked?