Well, I just bought a processor yesterday, and of course I couldn't have checked the box before I left. Anyways, after I got back, I opened the box and immediately noticed that there is a faint dark square around the center of the processor, from having a heatsink installed. Inside of the case, I also noticed that there is dust, and a few scratches. Now, I'm no expert, but if you ask me, this looks like a used processor. What do you guys think?
Also, does anyone know if the Intel G965 chipset supports 45nm? I know some OEM's like Asus, and Foxconn have released drivers adding support for 45nm CPU's on the P965, but I was wondering if anyone knew if the G965 does? Unfortunately, I do not think it does. Me being 16 with "limited funding", was only able to afford to upgrade my current pc (Gateway DX430B) so I am using a Gateway branded G965. I just can't believe I forgot to check if it supported 45nm, I did check that it was socket 775 compatible, and 65 watts, but completely forgot to check XD Thanks for any help!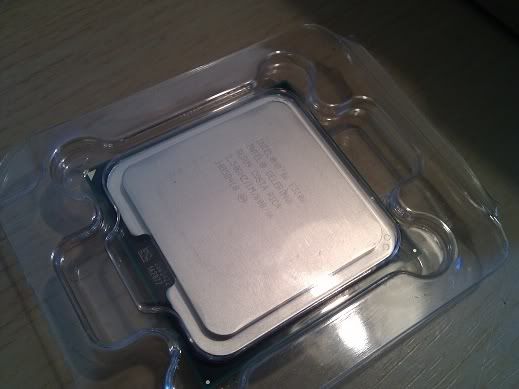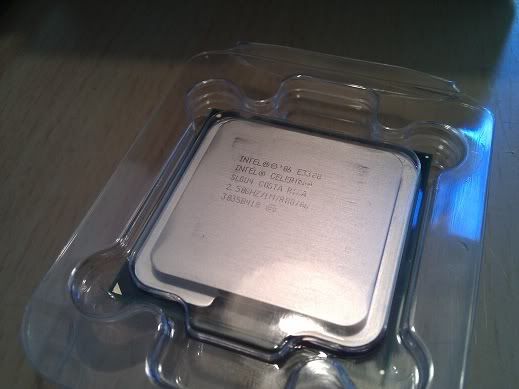 Edit: Also, I forgot to mention that the box it came in didn't even include thermal paste. If it's relevant at all, its a Celeron Dual-Core E3300 @ 2.5GHZ and a 800mhz FSB. I know it isn't great, but I'm on a really tight budget, and its definitely a big upgrade from a Pentium Dual Core @ 1.6GHZ, lol.