Hi,
The X5S-2E is my first venture into 3D printers.so i wanted to get one fit my needs, one that i would eventually make some upgrades to but start off with a solid base unit. I definitely didn't want to start this way! I think my enthusiasm to make a secure connection when reinserting the 20624 connector ribbon back into the mainboard has damaged both the mainboard and the LCD screen connection terminals.My initial goal was rerouting the poor wiring paths of my first attempt at wiring the cables to the mainboard When I turned the power supply back on, there was a puff of smoke that came from the mainboard and then it went dead. and will not power on, Apparently it fried the MP1584EN chip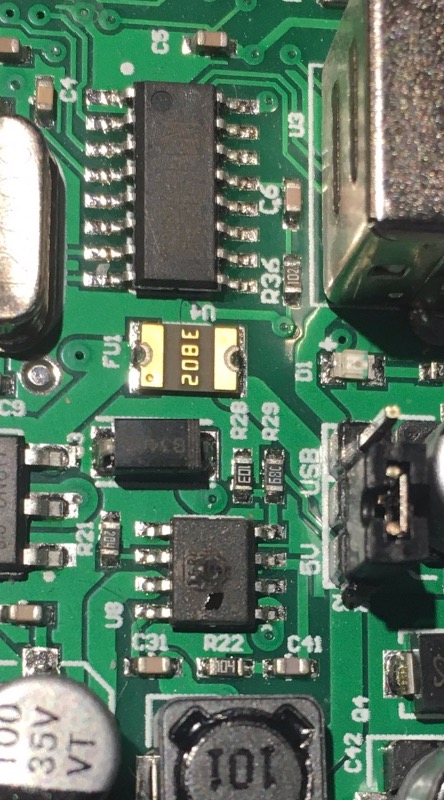 and looks like it also may have damaged the LCD connection terminal. making it also unusable. You can see the burn spots that were left on the connection terminals of the mainboard and the LCD screen.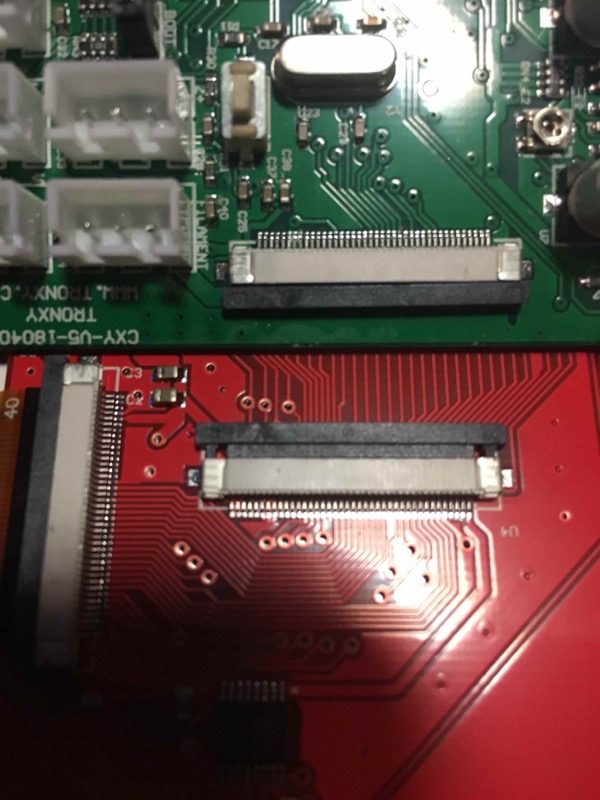 The mainboard and LCD screen had worked previously when I first assembled the printer Kit so I know both were operating normally originally, before I apparently inserted the 20624 cable to far in to the mainboard connection terminal. So my questions are, are they both damaged beyond repair or are these fixable? and what other damage may have been done to them? what kind of testing can I do? to see if I can salvage one or both. I don't want to hook up the LCD screen to a new mainboard and do the same thing! Any advice would be much appreciated. I didn't even get to print anything out!