Hello
That's it ! I bought and installed a Ryzen 3600 in my computer (Black Friday deal) with a 2019 Vega 56 8GB.
I did some OC testing with the processor and GPU and did some Bench on 3Dmark Time spy.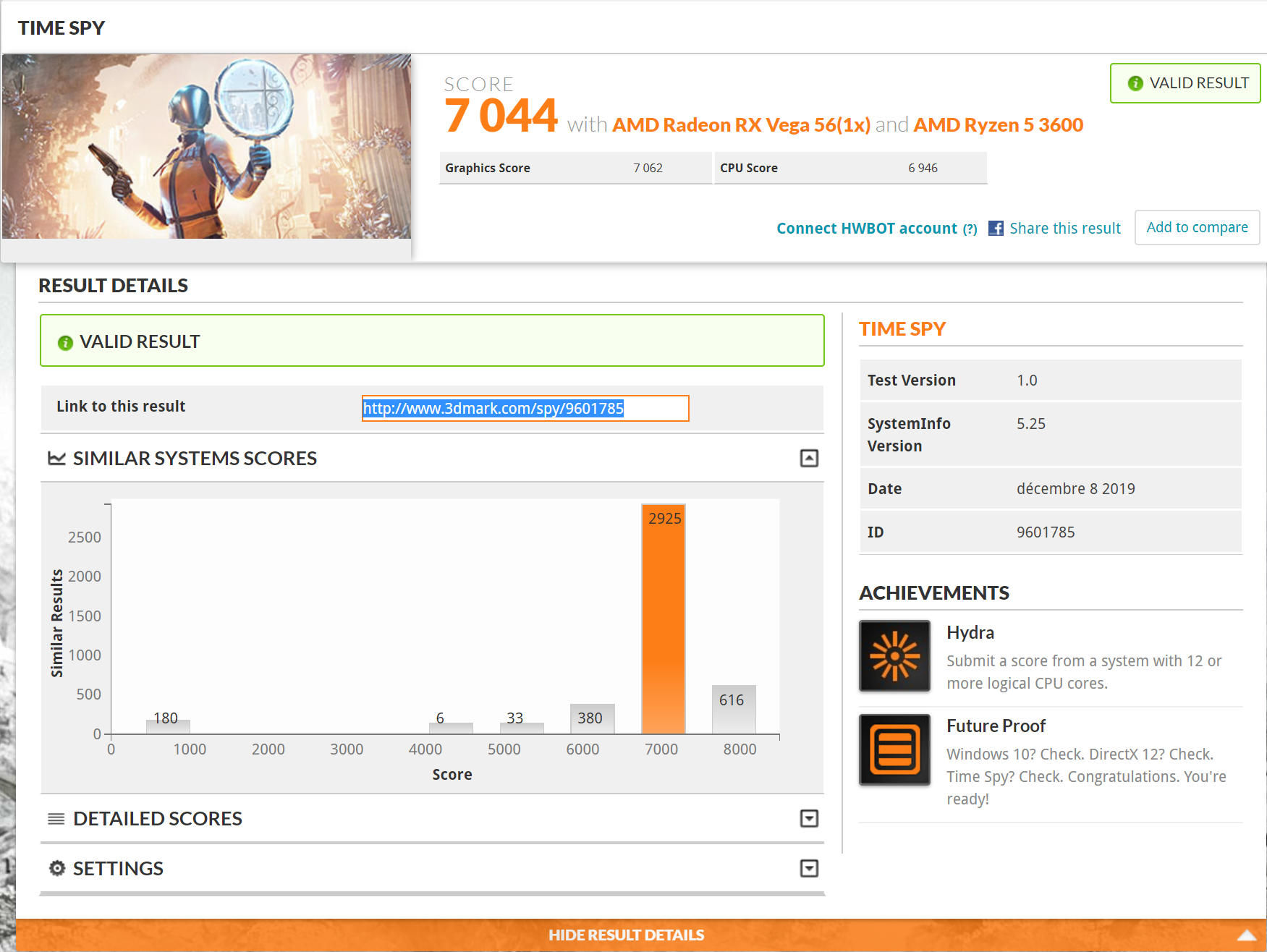 http://www.3dmark.com/spy/9601785
The result are not bad but I feel I can have better.
that's why I ask if there is a custom bios for my graphics card ?
Asus Vega 56 Strix OC 8Go
Thank you
Unfortunately with HBM2 Hynix memory I'm afraid I can not flash the GPU bios.
That's why I ask you, a bios custom for my card it exists or not?