Hi, please listen to a little story..
a few days ago.. at the pc shop, had my backup pc updated with an SSD and a Windows 10 installed into the SSD.
however, without my consent the technician used a GPU driver installer from his usb to re-install my GT 1030.. at first it looks like it went well, and I took home the pc.
back home, to my horror.. saw with GPU-Z that some features were lacking.. OpenCL, Vulkan, and PhysX were not there!
the problem does not end here.. now, some of my games won't run. Dead or Alive won't even start. And the final problem is, whenever I try to install an official driver taken from Nvidia's site.. the installation stops halfway and causes my pc to restart. Leaving OpenCL, Vulkan, and PhysX still not installed.
is there some way I could remove the driver that my friendly technician installed, so I could install the official drivers? I could not find what he installed in "Add or Remove Programs"
EDIT:
right now, I'm downloading the latest drivers with Geforce Experience.. which hopefully can be installed and fix this problem.
EDIT 2:
planning to go to the shop later, to ask him exactly what program he used to install gpu driver into my pc. Well, I should be getting angry now.. but that tech is a nice guy, and has helped me several times on other pc problems. He might have not known that his installing gpu driver would have this effect on my pc.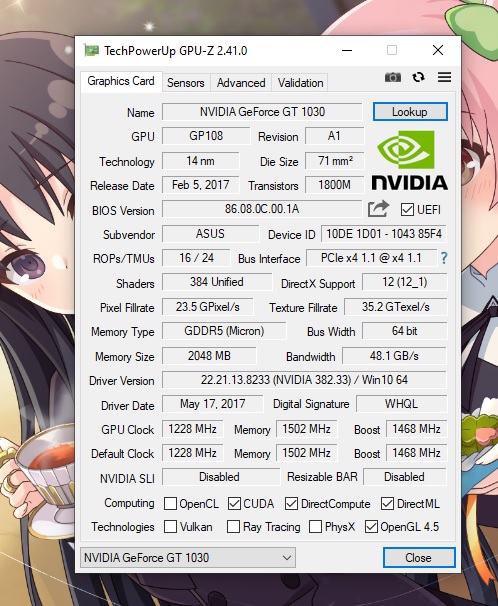 Last edited: