Hey Guys,
My computer has the following specs.
Asus X470 Pro
AMD Ryzen 2600
G.Skill Trident 16GB @ 3200MHZ
RX580
Samsung X970 - 512GB SSD
Corsair TX750
I was trying to turn on the Gen3 Lanes for the PCI-E where my Graphics card is located.
Its not letting me change the lane from Gen1. (Not even giving other options) also its not showing any graphics card installed on any of the 3 lanes.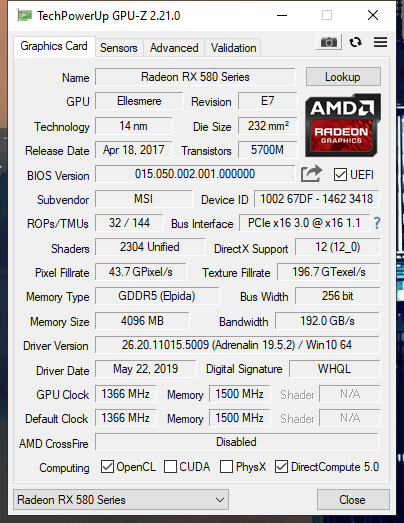 Its running @ X16 X1.1 instead of 3.0.
Please help!
Last edited: