I know theres a debate over vacuuming P.c.'s out, and although I've done it for ages myself, I know a lot of people are worried about static, so I thought I'd build a grounding clip for my hoover and show you how I did it in case you get bored of spending money on canned air
Tools required, erm a leatherman knife, or a screwdriver and wirestrippers
parts required.
a vacuum cleaner
an anti-static wristband with croc clip
Jubilee clip to fit hose
length of multi-core wire, old fan wire in my example
Get your bits lined up on a clean desk etc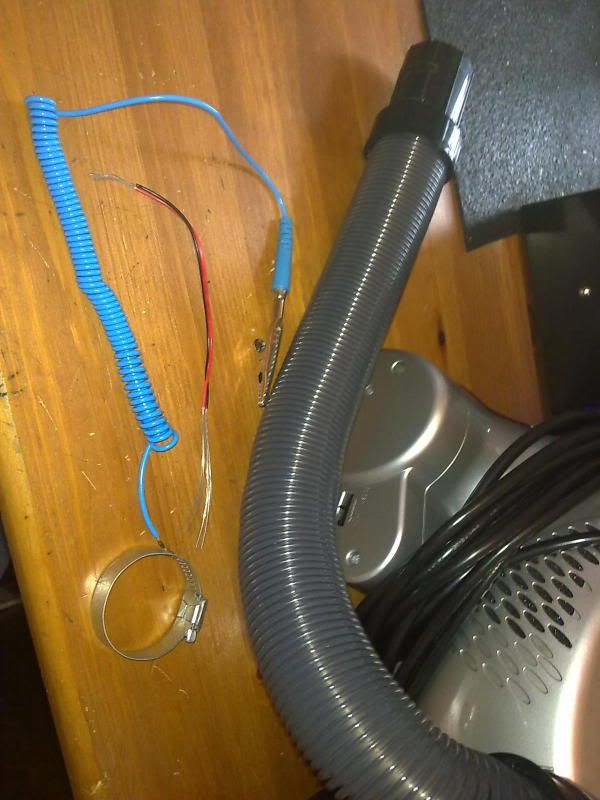 strip an inch or so of sleeving off one end of the wire, and as much as you feel like on the other end, I did about two inches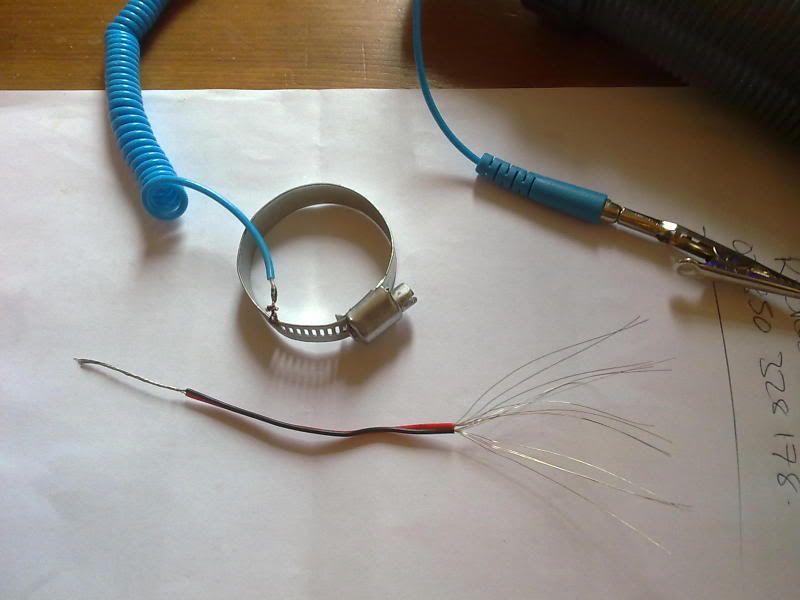 cut your static wristband connector off, you want to throw that part away, you need the croc clip end and as much of the length as possible,
strip the end of the staticband wire and join it to the jubilee clip, I threaded mine through a couple of times and wrapped it over itself.
take your fan wire and join that to the jubilee clip, I put mine over the fan wire just to hold it on a little tighter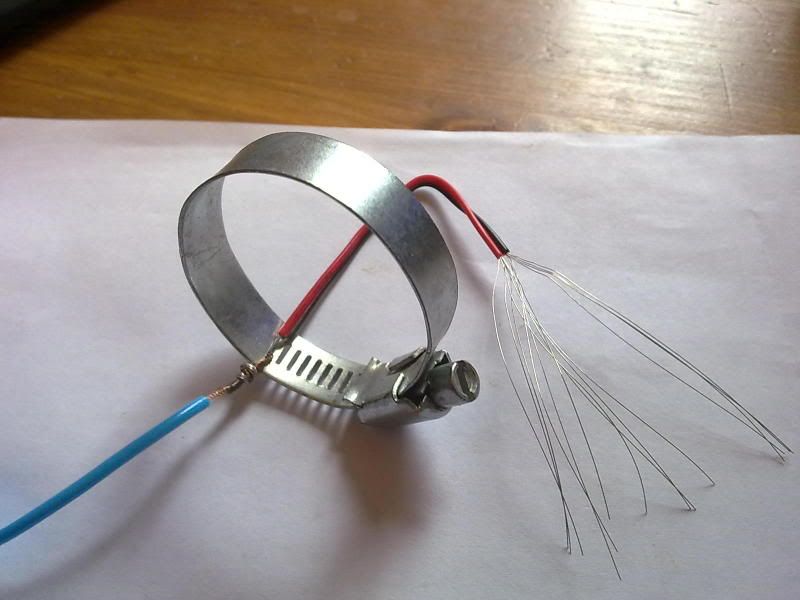 place the other end of your fan wire inside your hose, bend it to fit and spread out the loose wires to contact the sides of the hose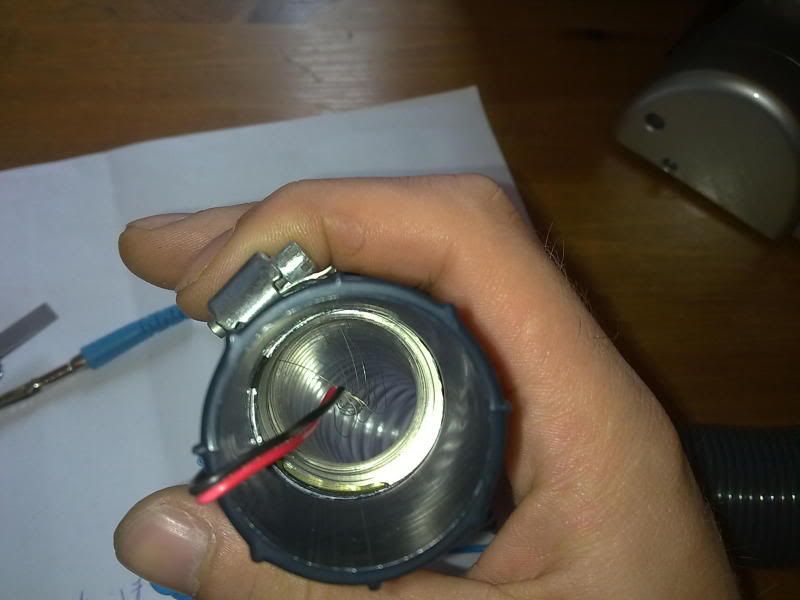 In use, treat as you would a normal static wristband (which I also wear) clip to case taking care to get a secure connection
I vacuum from a distance to try to avoid any problems but the dust leaves the pc fine,
So there you are, Moto's guide to grounding your vacuum cleaner, a lot of people argue to use blowers, or that the static from a hoover is so small an amount to worry about, I respect everyones right to an opinion, but for those who want to reassure themselves or customers, this is how you can do it.
Moto