Hello! I need some big help guys. So issue is my Asus Gtx 1060 6gb turbo how problem with clock. Its stuck on 139 Mhz.
Here is Ss of gpuZ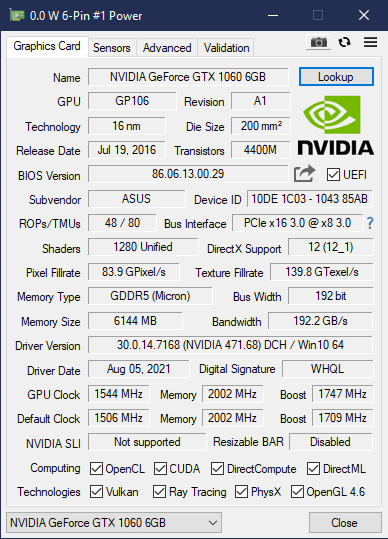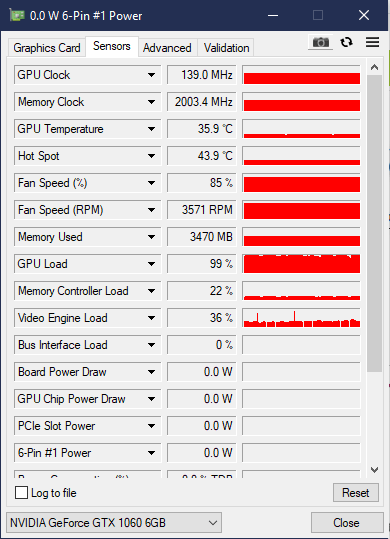 My Graphics card
https://www.techpowerup.com/gpu-specs/asus-turbo-gtx-1060.b3698
I dont know what to do anymore: i reinstalled drivers couple of times , tryed old and new ones , unistalled with DDU .
Change to max perf on ge force exp
Change power plan to ultimate performance
My Psu is EVGA 750 W g3
Resloted the Gpu on other pci .
Motherboard Asus Crosshair 6 hero
Ryzen 1600x