Hello everyone,
I have an annoying problem with my pc. About 4 months ago it freezed and after a restart I noticed that half of my memory is hardware reserved. I solved that problem accidentaly by updating chipset drivers. Then 2 days ago the same happened so I checked if there are newer drivers for my chipset but update didn't help at all. I've thought this is a hardware problem until today when after I turned on the pc I saw 15.9GB ram available. Then I rebooted it and again 8GB hardware reserved and after several reboots 15.9GB available.
My pc:
CPU: Ryzen 1600af
GPU: Nvidia 1660
RAM: 2xKingston 8GB DDR4 2666Mhz
PSU: Thermaltake 'something' 550w
Motherboard: Gigabyte B450M ds3h, F50 bios
2x 3,5 inch HDD
1x sata SSD
Windows 10 64bit 20h2 (?)
When 8gb is hardware reserved (and like 'right' channel is not functioning properly then):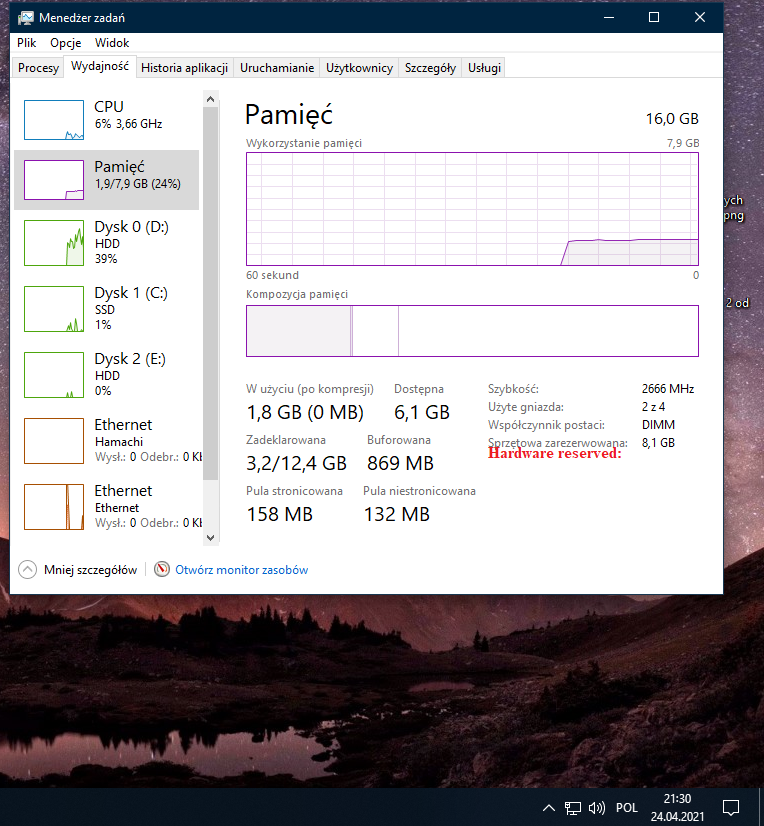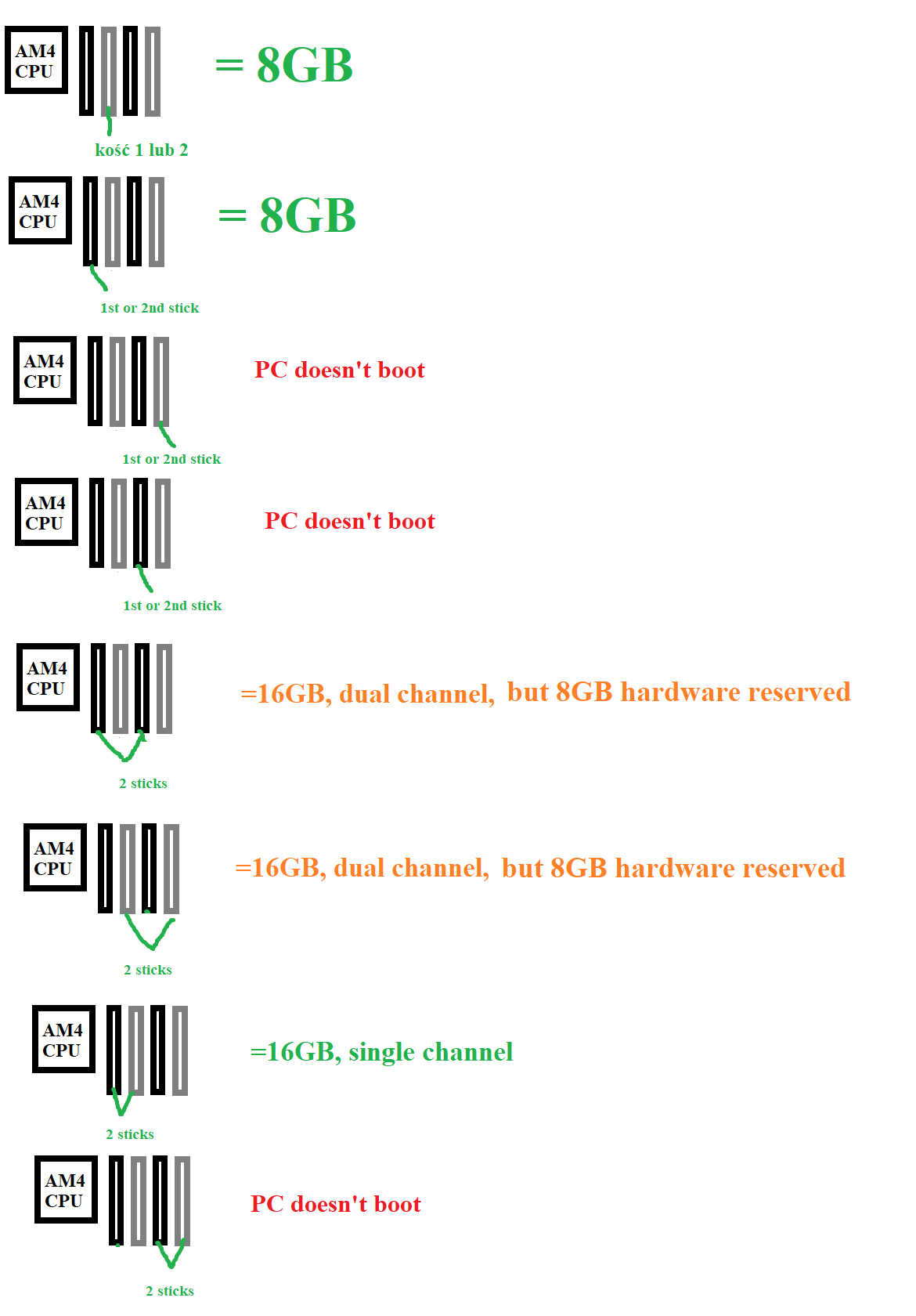 When ram is functioning normally: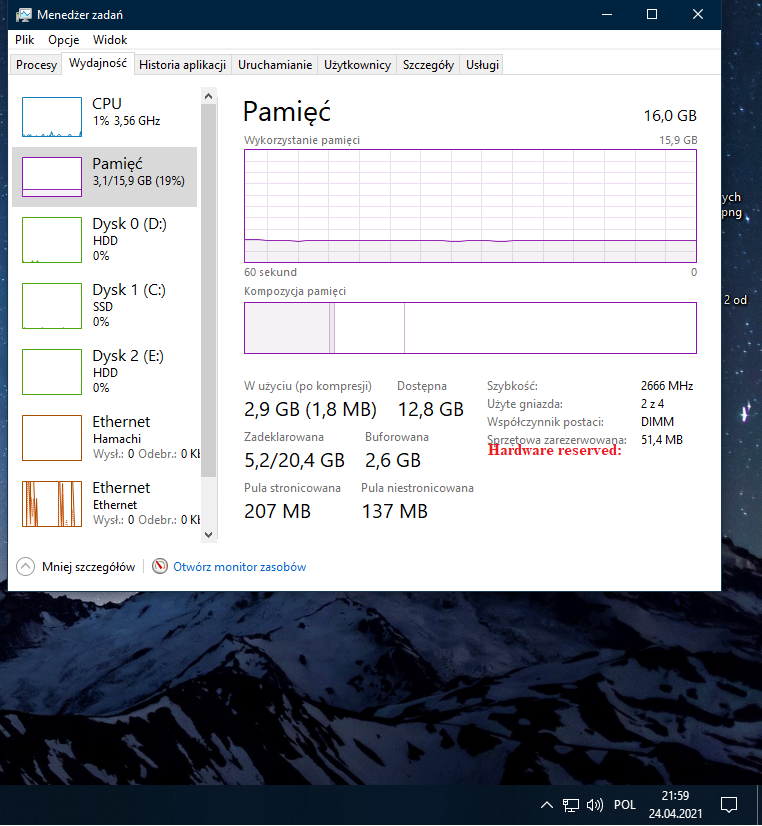 CPUZ always shows 2 sticks and 16GB so UEFI does.
Maybe someone has got an idea what's going on, maybe this is common issue with my mobo (BIOS) or Windows or something else. Does it look like software problem?
And sorry for my 'wooden' english.
EDIT: My pc just booted with ram in one of the 'bad' slots. So that confirm that the 'right' channel doesn't work only when half of ram is hardware reserved.
Last edited: