Hello in the past week I am having an issue with my motherboard GA-990FXA-UD5, it is getting very hot to the point that is shutthing down, If I touch the heatsink in the left of the procesor is very hot but is the only part that is hot, I think there are the capasitors. I really dont know a lot of motherboards.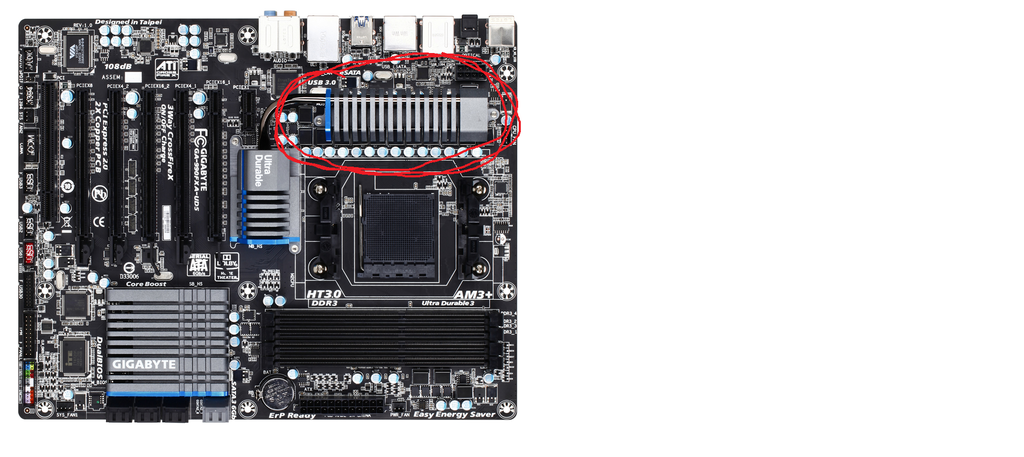 I already change the thermal paste and I have the case open, I already use another processor, the temperatures that shows, HWMonitor are insane here it is a picture.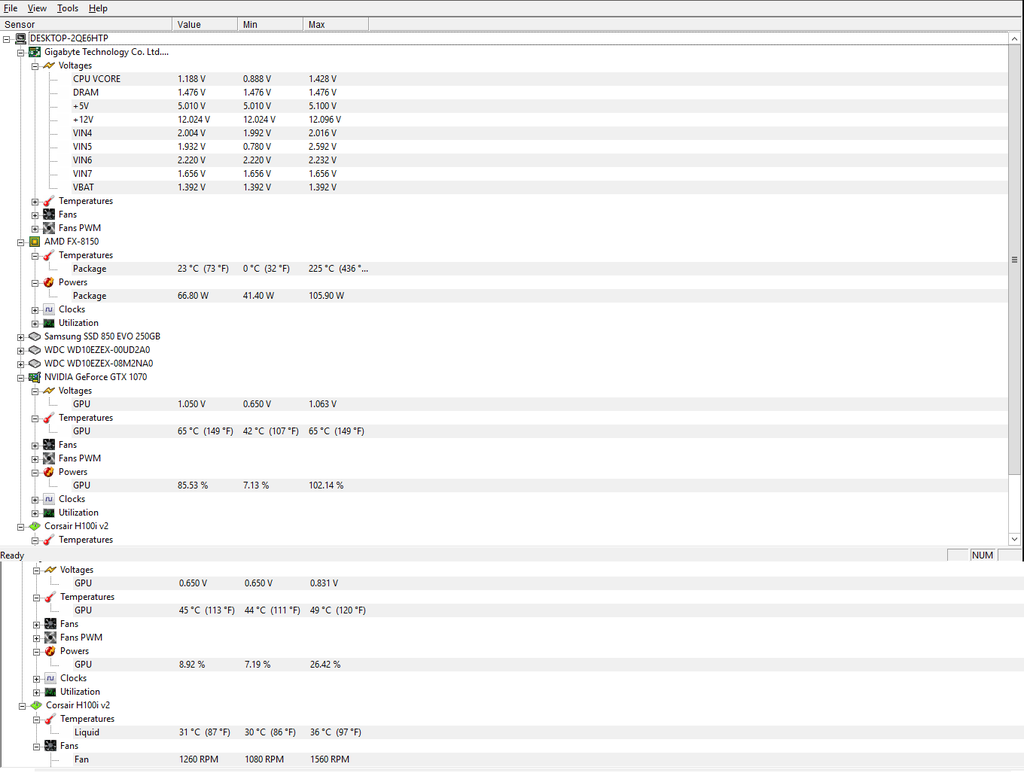 The highst temerature is only 1 second it is normally showing between 29 to 37 playing any game.
This problem start 1 week ago, I normally clean my PC every 3-5 months, and the only cahnage I did was a new GPU Asus gtx 1070, but that was 3 months ago.
This are mi specs.
Procesor: AMD Fx 8150 3.60
Motherboard: GA-990FXA-UD5
GPU: Asus GTX 1070
Water cooling : H100iv2
SSD: 1
Hard drive: 2 Sata3
Ram; 2 kingstone Hyperx 8GB each one with 1600 Frequency
Power Supply: Cooler MAster M2 Silient Pro 620W
I think is an issue in the Motherboard but I really dont have any way to use another to see if that is the problem.