Ok, HD 2900XT is a disaster its too hot and too late we all know that!
As a hardcore x-ati fan, i waited faithfully for my version. I even built a system in anticipation, around 2 x2900xtx then sold it in complete disappointment.
The good news: as a water cooled home theater system this card has great potential as an hdmi component - but that is a slim market.
Is it a gaming disaster or not? The bad news: Why should I have to spend $500 on water cooling system just because amd can not compete with nvidia?
The 8800 wins hands down at $250 lvl to $650 lvl. I was never an nvidia fan, a die hard P4 and ati guy!
Now i am a 650i.680i builder - who cares about p35 and hd2900xt
nvidia is the true winner here - what do you think?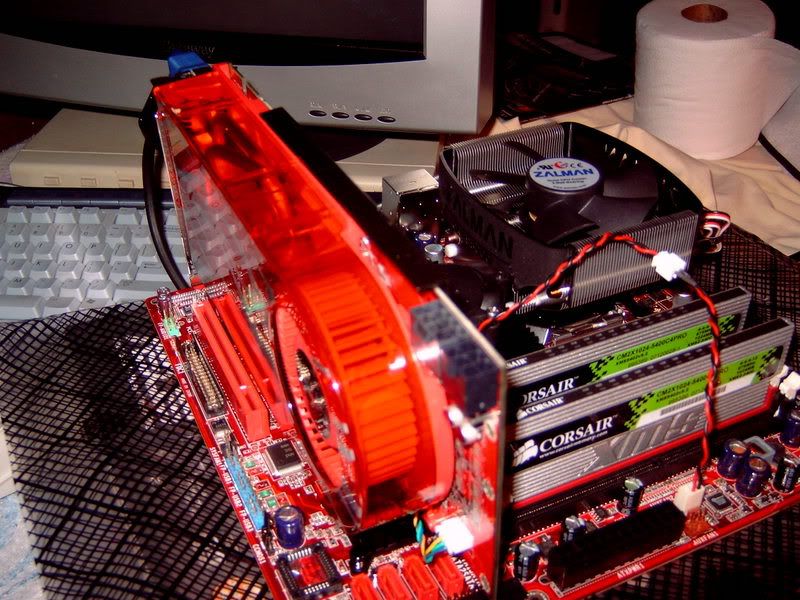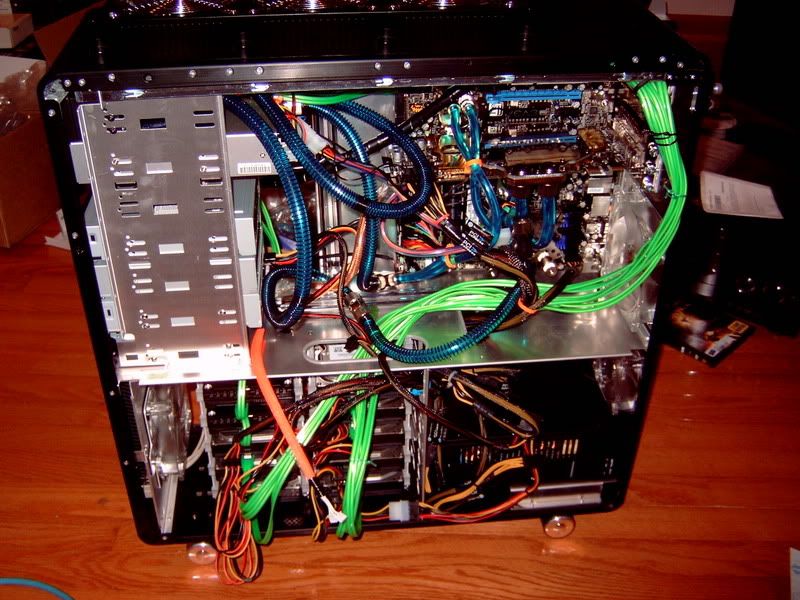 5TB HTPC sever under construction above
well you can see i use both!