Hi, wasn't too sure of the right forum section to post this under, but looks like search results show a bunch of audio related issues were created under "Systems".
My issue is my headset's mic has suddenly stopped working and it is not a mic issue as was able to test with another brand new headset and its the same issue. Im not sure if could be the sound card or something else that is very simple that I should be able to figure out, but couldn't.
I have this headset: "Massdrop x Sennheiser PC37X Gaming Headset" as well as have another one Logitech G332 Wired Gaming Headset, but issue does happen with both. Something happened two days ago where I would play some online multiplayer shooter and would be told that people could not hear me. I know mic wasn't muted. At first someone said that they could hear static when i would hold "push to talk" button, but another day people would just say that they can see it shows as if im taking on screen, but there is no sound coming out as if it was muted when it wasn't.
Yesterday I started testing the mic itself to see if its something in games' consoles/settings I needed to adjust or totally unrelated and found out that my voice is no longer being picked up by the mic.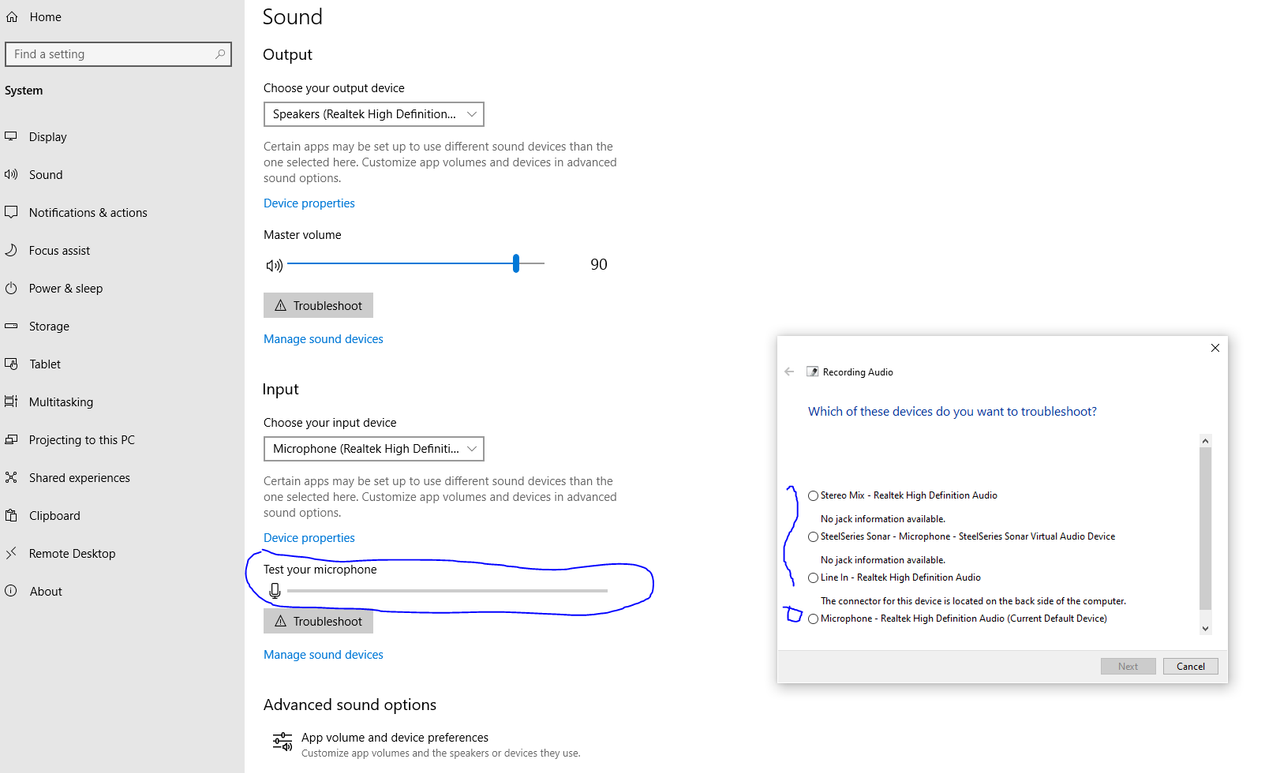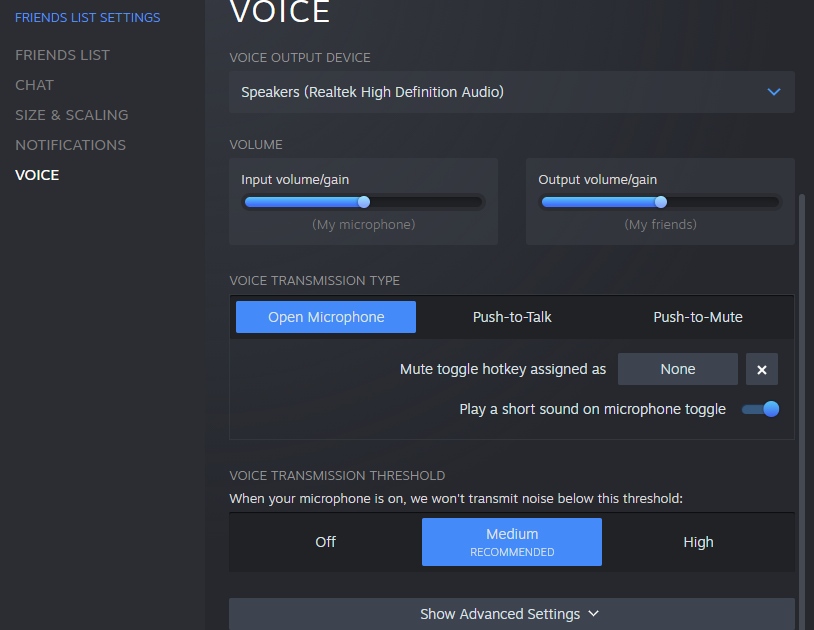 So as shown on screenshot when I would talk I should be seeing that "test your microphone" bar show some movement as im talking and I should be hearing my vocie, but thats not happenning.
I did the same test in steam where you can also test your input/output and I should be able to hear myself talk, but nothing happens, dead air.
Tried with two different new sets and same issue. my connectors in the back of desktop for the headset are green/pink/blue, with only pink/green connected, but i have also tried connecting the headset in the front of pc using other two ports in the front for headset and mic and same issue, not being detected anymore.
Ive tried to play around with input/output device settings top change between the once its trying to detect, but no luck, but i never made any changes, i think they were always set to default realtech once, ive never modified anything, but something happenned suddenly 2 days ago. Its hard to explain, so not sure if im making sense, but wonder if anyone has any clue as to what this could be. Reboot didnt help, all drivers are up to dater, ive checked my sound in device manager all up to date, windows update up to date, sound troubleshooter did not find any issues, so no issues were detected at all by the troubleshooter. Checked everything I could think of, but at this point i dont know what else to try and whether or not its something inside my built in sound cart or motherboard which is a default prebuilt crappy mother bord or what not, but wonder if anyone has any clue at all to at least point me in the right direction.
Below are benchmark results:
UserBenchmarks: Game 95%, Desk 95%, Work 91%
CPU: Intel Core i7-9700K - 97%
GPU: Nvidia RTX 2070 - 97%
SSD: Adata SU650 240GB - 64.9%
HDD: Seagate Barracuda 2TB (2018) - 92.3%
RAM: Corsair Vengeance LPX DDR4 2666 C16 2x16GB - 76.2%
MBD: Cyberpowerpc C SERIES
https://www.userbenchmark.com/UserRun/55705530