Hello to the forum
I own an NZXT H710i case, NZXT Kraken x62 Watercooler, 4 pc case fans
How the setup is right now:
The Watercooler is mounted in FRONT
3x Fans (pc case fans) mounted on TOP pushing air inside the case
1 rear Fan pushing Air inside the case
A picture demonstrating how the setup is right now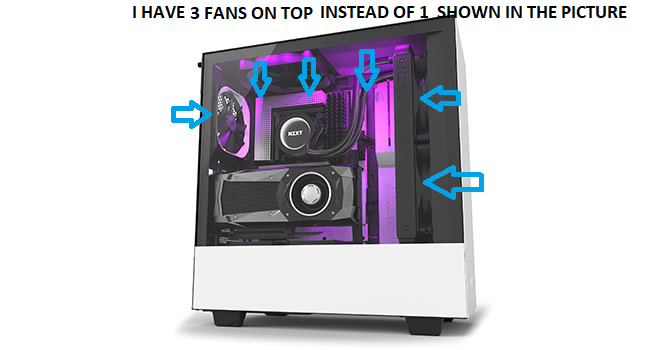 What I would like to do:
I would like to move Watercooler to the TOP
I would like to move the 3x fans in the FRONT pushing air inside
Considering this will be my first time changing something inside my pc case I have some questions that I would like your help from people that know better than me for sure
Should I invert the rear fan to exhaust air instead of pushing air inside and create something like this?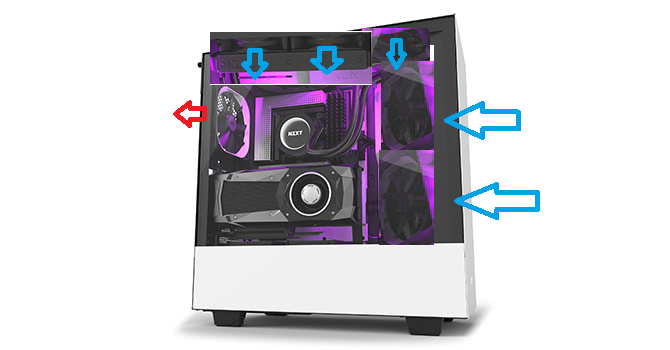 Or should I invert the watercooler like this?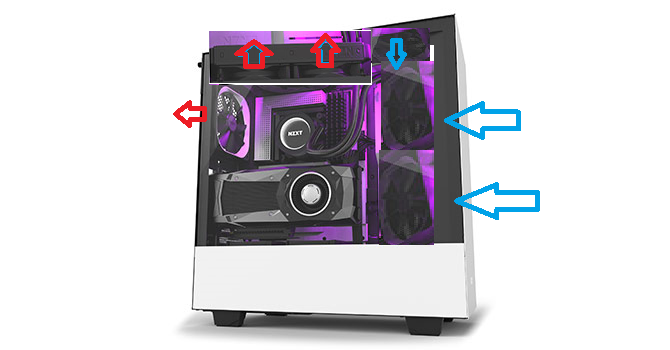 I am also thinking replacing the default case fans with Noctua NF-A14 Case FAN 140mm, would those fit in my case?
Please guys shed light into my airflow chaos and help me get this right
If you have any other suggestion let me know on how to properly set it up
Last edited: