Looking for some assistance please.
I am using 2 1080 TI cards and I am trying to SLI them however it's not being detected in the Nvidia control panel.
The SLI option isn't there.
I was wondering if this could be due to using risers for one of the cards?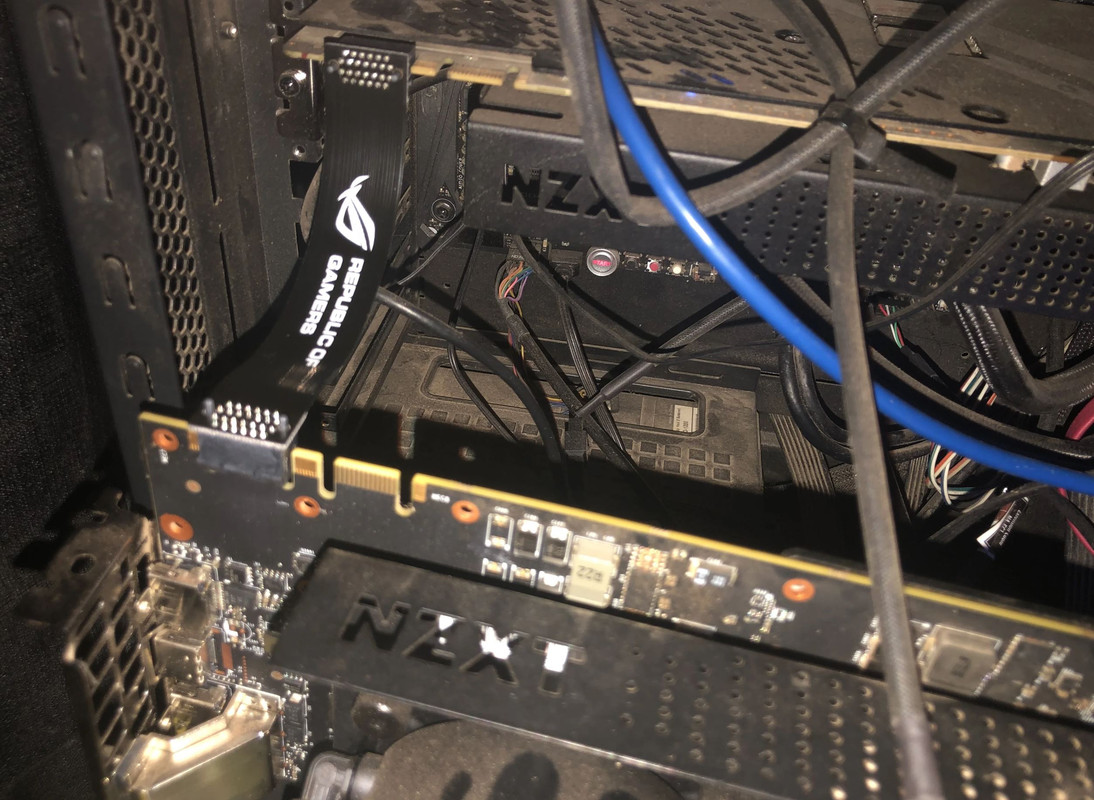 I ended up taking the card off the riser & putting it in the machine, still the same result.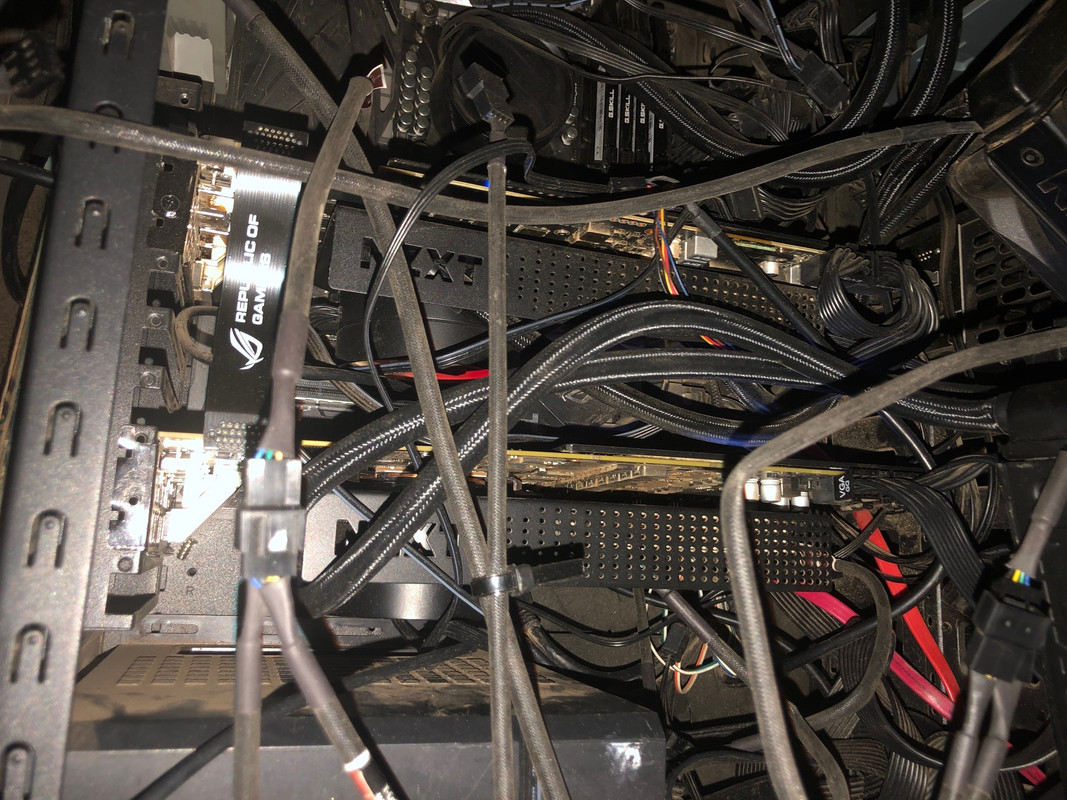 Motherboard

it says SLI on the box
I'm starting to think this SLI isn't going to work because of the slots I'm using
These 1080 TI's are watercooled using the NXZT G12 kit so they take up 3 slots in the motherboard
The first card is in the right slot (PCI X16) but the other card might be in a x4 slot
is that going to cause SLI to not be detected within windows 10?