hey guys i need your help so i can make up my mind what psu to buy.
first i want to apologize for my bad english grammar, i am self teached guy and i am sorry but my caps lock key is broken so i cant use it.
my budget is between 160$ to 185$ which is close to 150-160 euro
my pc set up is AMD AM4 Ryzen 7 2700X - 3,7GHz
SAPPHIRE Radeon RX 590 8G NITRO+
i got 2 case fans
the case will be my 10 years old case from my old pc atx format
Corsair VENGEANCE LPX 16GB (2x8GB) DDR4 3200MHz
AM4 TUF GAMING X570-PLUS AMD X570, ATX but i am not sure will i get it or something else from the x570 series/550
i got only psu and motherboard left to buy. for the motherboard i will ask for help on the mobas forum treaths later.
i got 2 goals when i am looking to buy a psu 1. noise [i got headache from my old psu noise and health started to suffer from it] so i really want to buy the most silent working psu for my budget out there]
2. i really want to buy some quality psu with bigger wattage stocked in it so when in future i want to upgrade my pc with lets say for example ryzen 9 12 core and 2080/3080 series gpu or radeon rx 6900xt i will not need to worry to change my psu too.
i read other posts too and i saw that you guys are saying the seasonic focus gx and seasonic prime series dont work normaly with 3090 gpu series is this the case only with this model or it is problematic when working also with 3080 and 2080 ti too. asking this cause i think in future to upgrade without worring to change psu too.
said that 2 points i want to ask is 850w enought or i need to get 1000w so i dont need to worry for future about getting new psu.
i read tons of reviews here and on other sites but the more i read and the deeper i get into the matter i got more lost honestly. so i want to ask here guys to tell me your honest pro advices.
how much is the optimal working spot for a psu so i dont hear loud noises from it when the pc is on heavy load, i read around the net that it its best if it is working on 50-60 percent of its capability. also most of the psu that i am choosing from have silent fan mode and on 30-40 percent of its wattage usage the psu fan is not spinning which leads to less noise. if this is the case is it best to get 1000w psu so when my pc set up is using lets say 400 w to 500 w the fan will not spin so fast since this is 40 percent or close to it/maybe it will not even turn on and stay in silent mode or maybe this 1000 w is overkill and 850w is better.
which will also save me some cash.
i am thinking to press the trigger and buy Seasonic 850W, FOCUS GX Series, 80 PLUS Gold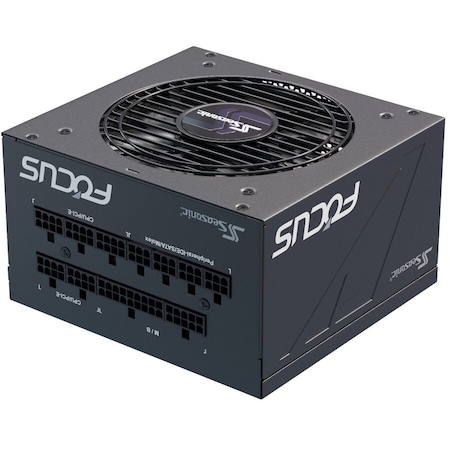 Избери Захранващ блок Seasonic 850W, FOCUS GX Series, 80 PLUS Gold, Изцяло модулно, ATX v2.4, Ефективност 90%, Вентилатор 120мм FDB Bearing, PFC active от широката гама продукти на eMAG.⭐Поръчай онлайн и вземи с доставка до твоята врата!⭐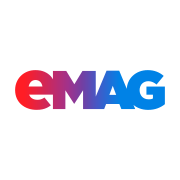 www.emag.bg
but there are 2 different models on the market with equal prices SEASONIC FOCUS PLUS GOLD 850W SSR-850FX
https://www.vario.bg/seasonic-focus-plus-gold-850w-ssr-850fx
tell me please which one is better version
and which is the newer model - is it the gx one from the first link or is it the second link the one with yellow letters which sais focus plus
is it worth for me to wait more months until seasonic prime gold10000w or 850w comes back in stock from here
https://ardes.bg/product/1000w-seasonic-prime-ssr-1000gd-ssr-1000gd-87808
like is the noise levels less and much better with the prime psu when compared to focus gx psu in order to make me wait more time.
other question i have is about the PHANTEKS REVOLT PRO PH-P1000GC_EU
https://www.vario.bg/phanteks-revolt-pro-ph-p1000gc-eu
from the review of this psu here on toms hardware i understand that this is psu basically made from seasonic company and released from another company with some slight cosmetic changes. tell me is it better to buy phanteks revolt pro or the seasonic gx is the solid better option to buy. from what i understand revolt pro uses the seasonic focus plus structere and the phanteks revolt x uses the seasonic prime structure. if u have to choose which one will you go seasonic or phanteks. i am mostly interested if one is more silent then the other.
i am considering some other choise too but i dont know which one is in general more silent during work and has less chances to get coil whine or some other problem after some years, but mostly i really want to buy the most silent psu for my budget ...
so the other options i got in mind are corsair rm, corsair rmx, corsair rmi , corsair hx and honestly here i am lost between all these versions of corsair about which one is the most silent working, there is also 2 different variants of corsair rm850x on the market here in my country
one is Corsair RMx Series RM850x 2018 850W Gold (CP-9020180)
the other is
Corsair RMx Series RM850x 850W Gold (CP-9020093)
i dont know which one is the newer and better silent model the one from 2018 maybe is the older or no ... since money wise the price tag is the same.
on top of this there is CORSAIR RMX SERIES RM750X 2021 750W CP-9020199-EU
and from what i hear on the review here this version is less silent then the previews rmx versions and this is why i dont rlly consider the 2021 model as buying option for me.
i am also considering the
be quiet! Straight Power 11 850W Gold (BN284)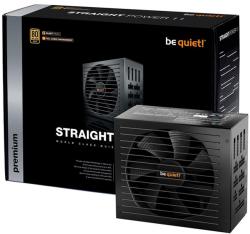 Лесно търсене в много магазини онлайн! Сравнение на цени и оферти, преглед на реални клиентски мнения с оценки за стоки и магазини.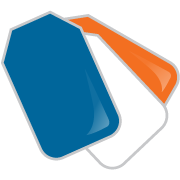 www.pazaruvaj.com
or the be quiet! Straight Power 11 850W Platinum (BN308)
https://delshop.bg/components/psu/Be-Quiet-STRAIGHT-POWER-11-850W-80-Platinum
or the be quiet! Dark Power Pro 11 power supply unit 850 W if i can find it cheap during easter holiday ...
XPG CORE REACTOR power supply unit 850 W 24-pin ATX ATX Black
https://techmag.bg/xpg-core-reactor-power-supply-unit-850-w-24-pin-atx-atx-zdladtobu0003
but from the review of this psu i saw it says its not so quiet and there is room for improvements there since i am pretty sensitive user.
i want to ask if the fan bearing technology of all corsair rmx from all the different years of release is rifle bearing, because from some reviews not here thought i read corsair rmx has changed to fluid dynamic bearing over the years or this is false. if its not changed then is there any corsair psu with fdb technology based fan .
from what i understand rifle bearing is less silent then the fdb technology and this is why i am leaning towards buying seasonic gx psu because it has fdb and silent mode too. not to mention all my friends say go for seasonic but i want to hear and read from the knowledge of the people who are working in this sector before i go buy anything.
is there too big of a difference on the noice levels of the psu if you compare gold and platinum variants of lets say seasonic/corsair/be quiet/
or the noice differences are coming from other places but not so much from the efficiency of the psu-s
finally sorry guys for all these questions but i am really lost and dont know what to buy. i read the information you guys provided from here
https://www.cybenetics.com/index.php?option=database&params=1,2,0
but still not sure how to act.
due to covid 9 which lead to shortages of the better psu-s on the market for the past 4-5 months i am sitting here with half pc build ready not able to build my set up.
if i had enought budget i was gonna buy corsair ax850 or even ax1000 because this is the top psu from tomshardware best psu-s list for 2021
but first i dont have the patient to wait and gather more cash, and secondly this corsair ax are not available on the market anywhere in my country to even compare its price tag with the rmx or seasonic gx or be quiet straight power 11.
i am also worried that when the day comes and i go to buy better gpu for my pc like 2080/3090 or AMD Radeon™ RX 6900 XT Graphic card [probably i will stick with amd gpu card and go for one of the 6000 series when upgrading] that i will have issues like these guys here who got problems with their corsair rm850x and seasonic focus gx850w psu-s when using the 3090 series gpu.
https://www.reddit.com/r/nvidia/comments/k6axtc
View: https://www.reddit.com/r/nvidia/comments/k6axtc/fyi_seasonic_and_rtx_3000_users_w_shutdowns/
https://forum.corsair.com/v3/showthread.php?t=201374
is the problem with this psu-s running this gpu just nothing to be worried about - like coincidence from couple of bad psu-s that came from the factories. or this is real problem. honestly i am thinking to buy the 6000 series gpu in the future so will i got the same problem as the 3090 gpu users have with their psu-s.
maybe i am missing another good psu for my budget and low noise levels that you guys can tell me of ... or my direction of 3-4 psu brands said above are the optimal once.
wish you all the best, stay happy and safe.