Hardware:
RT-AC1900P
WD My Passport 25E2 (USB 3.0)
Laptop (running Windows 10 Personal)
In order to be able to write to the USB drive while it's plugged into the router, it has to be formatted by the router, which renders the directory invisible to windows if connected directly to the PC via USB. Because of this, I don't think that there's a way to add media files directly to the drive by plugging it into my PC.
I can add files to the Media Server directory wirelessly over the network by setting it up as a Samba (SMB) server at the same time as it is set up as a Universal Plug and Play (UPnP) media directory, but the write speeds I'm getting using the SMB file sharing protocol are extremely slow, often dipping below 1 MB/s, and sometimes flatlining completely.
If I try to batch transfer a large number of files at once, to let it load the drive up with shows overnight, I will always wake up and see that a filepath creation error aborted the whole transfer process partway through.
I have seen one other post discussing slow write speeds to NAS drives on the TH forums, but it is pretty old, so I started a new thread:
First of all, I'm not sure if this should go under storage or networking, so sorry if I've put this under the wrong section. I have a hard drive connected to my network through my router which I can access through either the internet or through my local network. I expected the read/write speeds...

forums.tomshardware.com
I saw one external posting with a partial solution, using NFS instead of SMB, but NFS is only available on Windows Enterprise or Linux, as far as I know.

UPDATED 8-27-17 I finally had some free time and freshly reformatted and installed FreeNAS on my NAS and Ubuntu Mate on the client but still no change. Hello all MAIN QUESTION _____________________________________ After getting rid of the onboard stuff and installing the new Intel Network...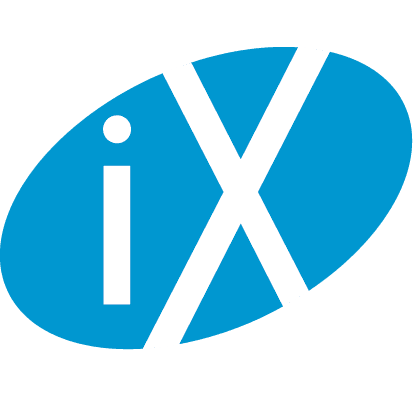 www.ixsystems.com
That thread also didn't explain why SMB had performance issues with writing files to drives, and the OP was essentially converting a PC to a NAS server, not just using a networked drive.
NFS also isn't an option for the router based NAS that I'm using, unless I switched my router firmware to something that supports it, which I'm really not looking forward to. I tried Tomato and DD-WRT in the past, when the ASUS firmware was sort of terrible, but it has come along over the last ten years, and I kind of like it now.
I know that plugging a portable USB drive into the USB port on a router is a super basic way to use NAS, but the router integrates well with smart TVs and mobile devices as a media server.
I do have an old gaming tower that I've thought about turning into a networked media center, but, to be honest, the power consumption of a USB powered drive connected to a router that is already running is way less than that of a 1000W PSU, even at idle.
I also just want to learn more about writing to NAS before throwing more hardware at the problem.
The whole home setup spans across two buildings, using the main router listed above, a love of Cat6 cable, two wireless APs, and another router with a hidden network for my hyper security-conscious sister to protect her patients' privacy.
If I do end up going with the open source firmware approach to router management, I would need to know for sure that it would help. I'm assuming that a linux-based router firmware might support NFS, but I would need to change my PC OS, and I would need to know for sure that UPnP would still work. I also would hate to lose the media content on the drive if I had to reformat it.
For some reason, setting up routers feels like a tedious process here, in an of itself. When I added one to the barn office so that I could reprogram vehicle modules using SPS, I forgot to differentiate the stock IP address first, and there was much plugging and unplugging before I was able to finalize the setup. I feel like I do that every time I buy a router.
Anyway, if anyone knows a more efficient, low cost, low power way to load files onto a media server on a NAS drive, please let me know.
Thank you all.
P.S.
I suppose this could have gone in Networking, instead of Wireless Networking, or even Storage, but some people have mentioned that the additional element of using SMB over Wi-Fi can be a factor, so, I thought this section might have users who've tried to do pretty much exactly what I'm trying to do.
Last edited: