I love the case: great airflow, nice look and very roomy...BUT!!! the HAF 922 doesn't give you much in the wire management department. I was able to wiggle my CPU, MOBO and storage wires around the back, but that's about it and it's a snug fit.
My real question is about the horrid mess of wires sitting on the bottom of my case. Is there a way I can hide them?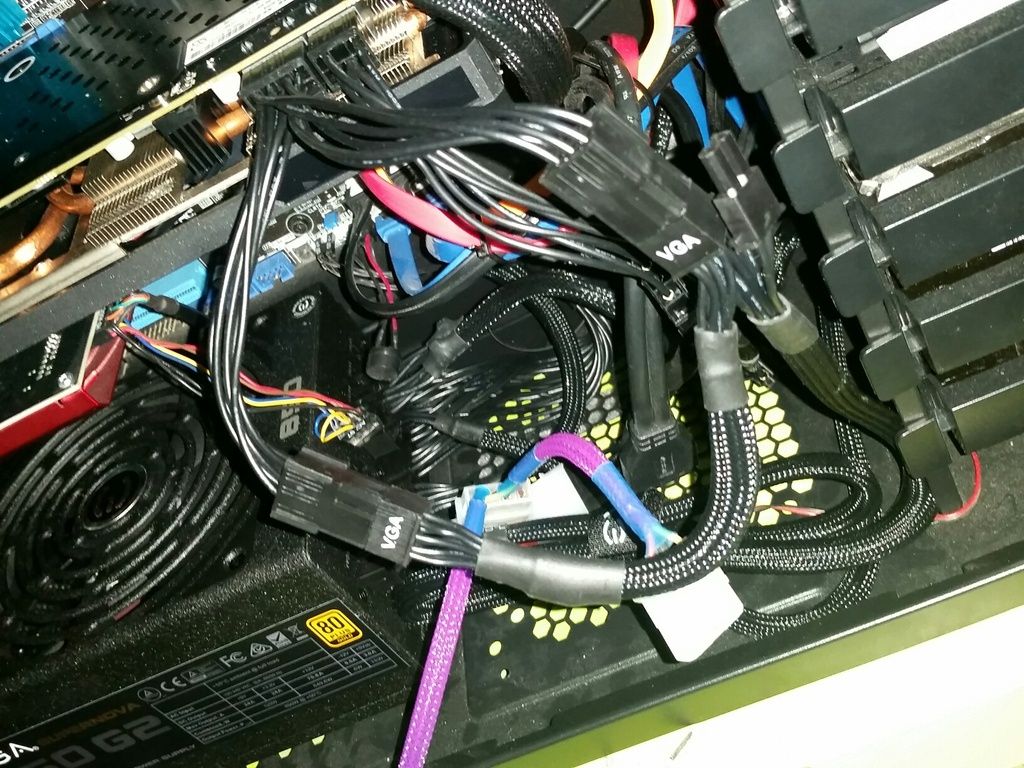 Note: This was a quick pic to show my bro how to hook up the GPU power. Sorry for the sideways picture.
The purple wire is for my side fan.
Thanks,
Harry