I don't know which board is suitable for this topic, so I put it here.
Anyway: I asking this question after buying a new Brother MFC-J4340DW, since its ink cartridges which are of model LC426 looks significantly different than my mother Brother multi-function inkjet printer, that I don't remember its name.
The cartridges in my printer looks like this: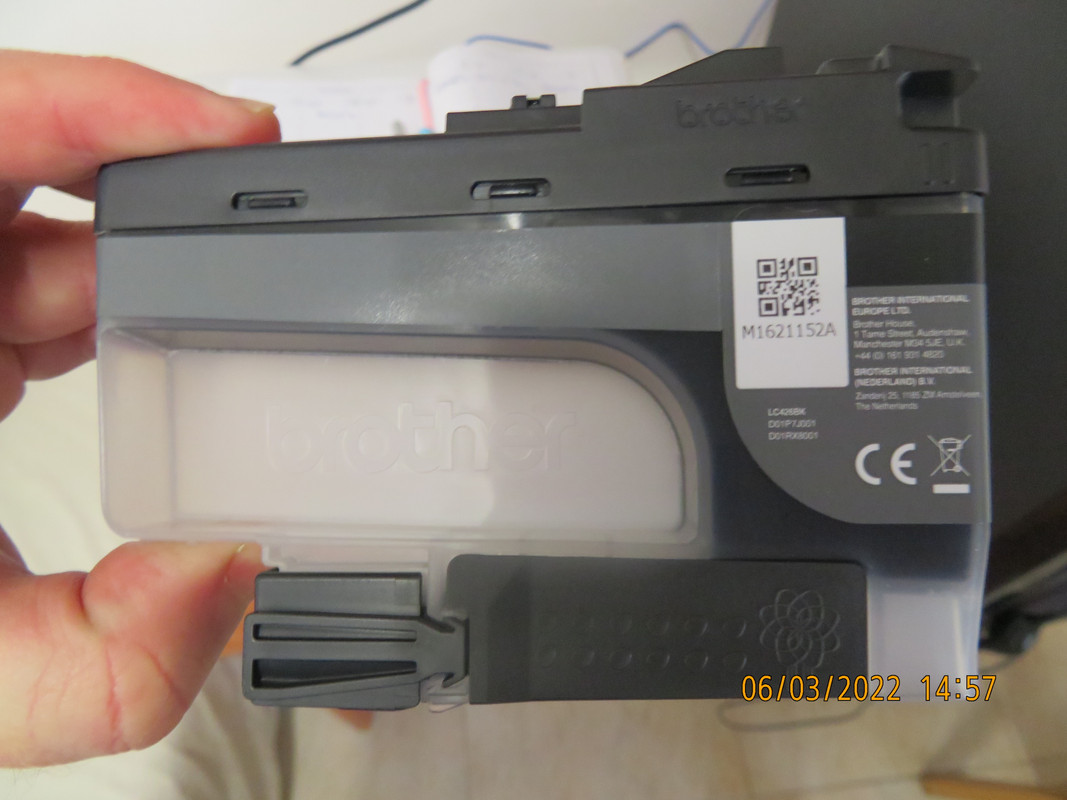 There is no small window like most Brother multi-function printers, that you can cover with a tape when the printer displays "Replace ink", so as to reset your cartridge and use all of its ink.
And what more: There is a small chip above the cartridges: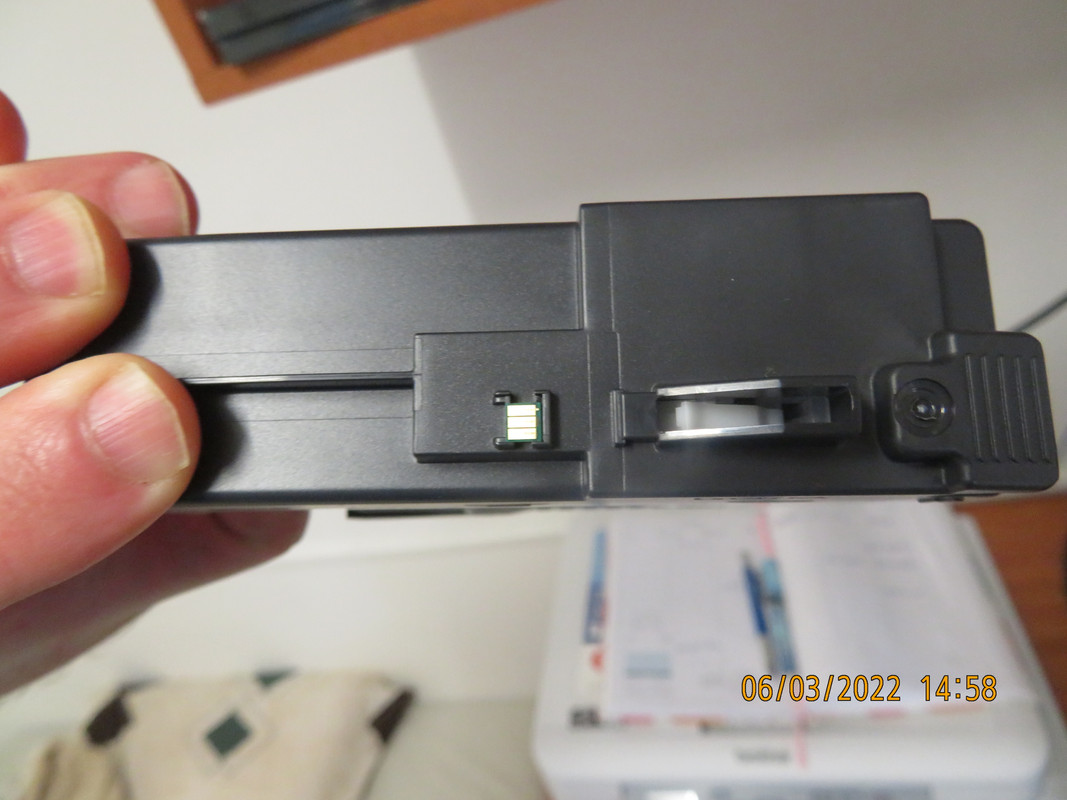 And on the display of the ink volume, there are numbers that are suspected to be the estimated amount of pages that you can print with your cartridges.
However, the cartridges themselves are still transparent, and the ink itself can be seen, unlike most cartridges that contains smart chips, which are much larger chips on much more visible PCB and the cartridges are usually non-transparent.
All I want to ask is how the Brother MFC-J4340DW printer, measures its ink?