Hi. I recently found out that my laptop's
VGA
GPU is bad.
https://forums.tomshardware.com/threads/perplexing-windows-and-linuxes-often-fail-to-boot-on-my-2009-hp-8730w-laptop.3557643/
My laptop is 2009 HP Elitebook 8730w, with Penryn P8700 and AMD Mobility Radeon 3670
VGA
GPU originally.
What card can I replace it with?
Will these cards fit/work ?
https://www.ebay.com/sch/i.html?_from=R40&_nkw=mxm+II&_sacat=0&_sop=15
This is my original cards, the left one is the bad one..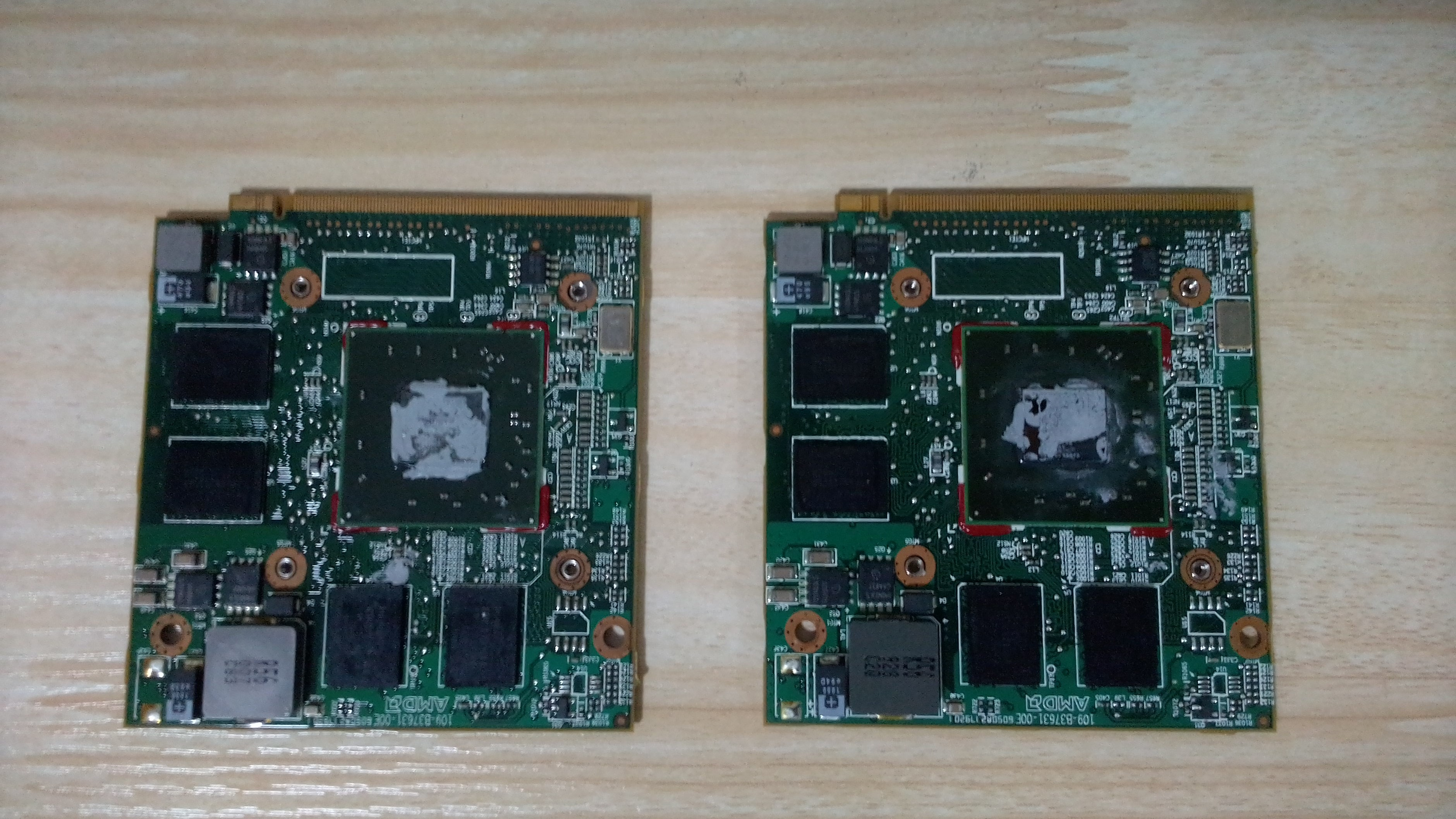 I measured my VGA/GPU card, it was 72mm x 77mm. So it is maybe 1st gen MXM-II card from wikipedia:mxm specs.
What cards are those ?
And can I change the card to nVidia VGAs ? I know there are HP 8730w variants that run with FX2700 or FX3700 cards, but my laptops boots with an ATI logo on first boot (its BIOS).
Are there any other cards that is better in terms of performance and efficiency maybe?
Please lmk what cards can I replace it with.. becoz there isn't anymore Radeon 3670 cards seems anymore...
Last edited: