Hi. So yeah, after two days of hard work I build my dream PC and... it's seems working! But still, I have a feeling that I have done something wrong due to my lack of experience. That's why I came here for help... once again
I would be very grateful if someone will check my build for possible errors.
Specs :
Motherboard -ASUS ROG Strix X570-E Gaming (WI-FI)
CPU - AMD Ryzen 9 5950X
CPU Cooler - DEEPCOOL CASTLE 360 RGB V2
GPU - ASUS RX460
RAM - G.Skill TRIDENT Z [F4-3600C16D-16GTZKW] 16GB 2X (16-16-16-36)
Power Supply - Corsair RMX850
SSD - SAMSUNG M.2 2280 980 PRO 1.0TB PCIe Gen 4.0 x4 NVMe V-NAND 3bit MLC (MZ-V8P1T0BW)
Case - Lian Li LANCOOL II MESH Performance
PC Fans -DEEPCOOL 500-1500RPM PWM RGB RF120 (3 IN 1)
Pictures :
(Of course I have not finished building it. There is still need to be done a lot of work with cable management.)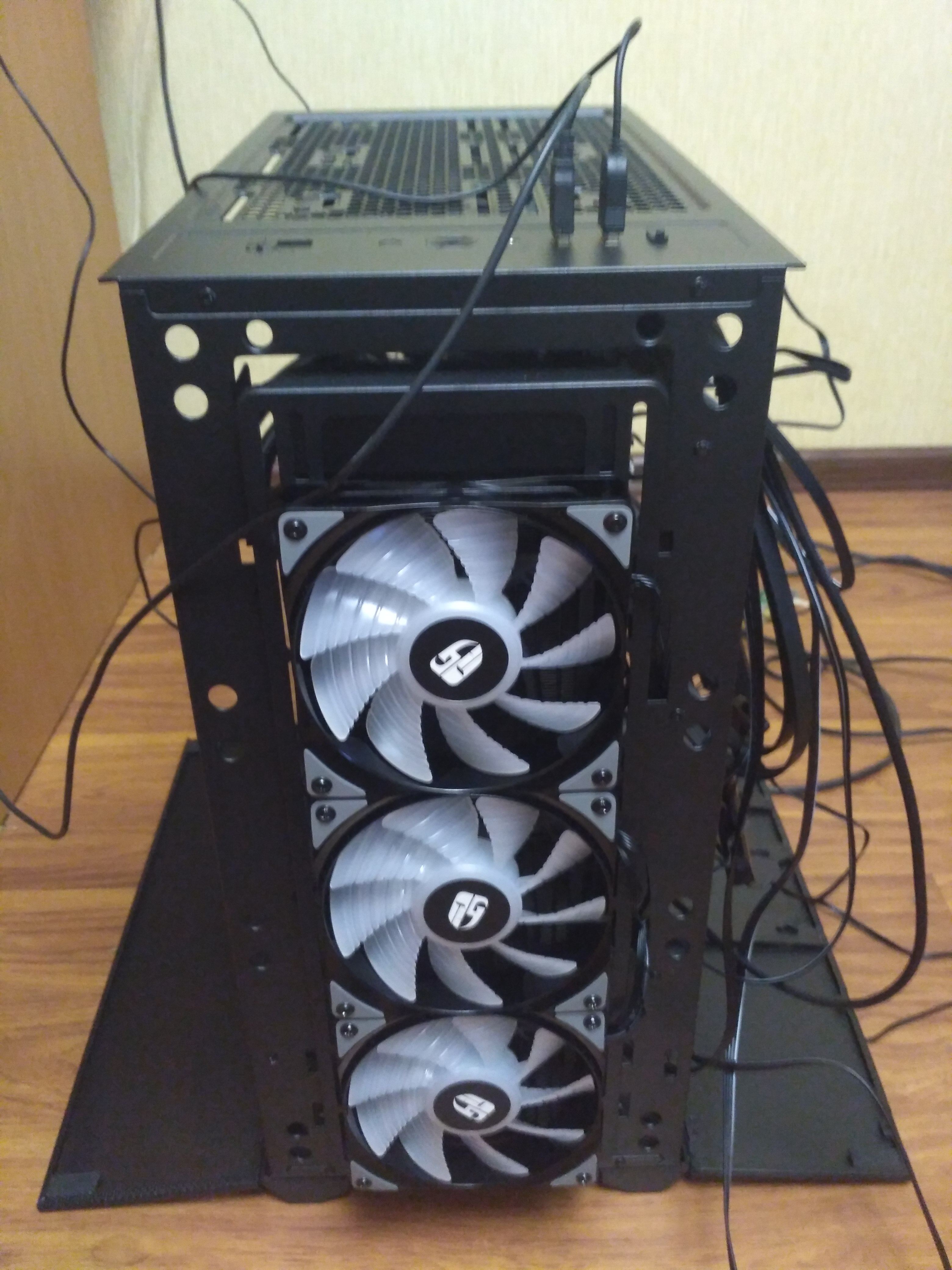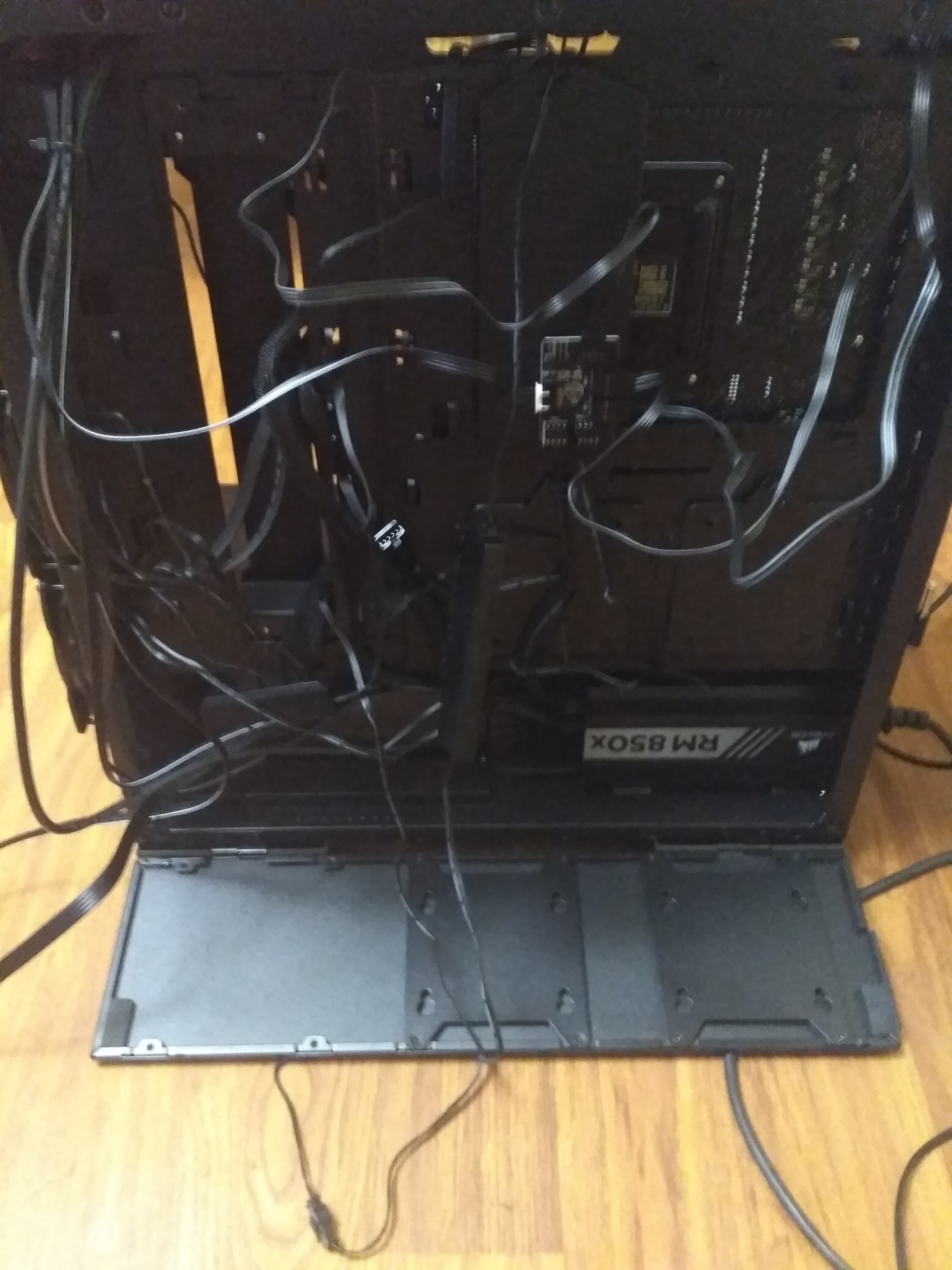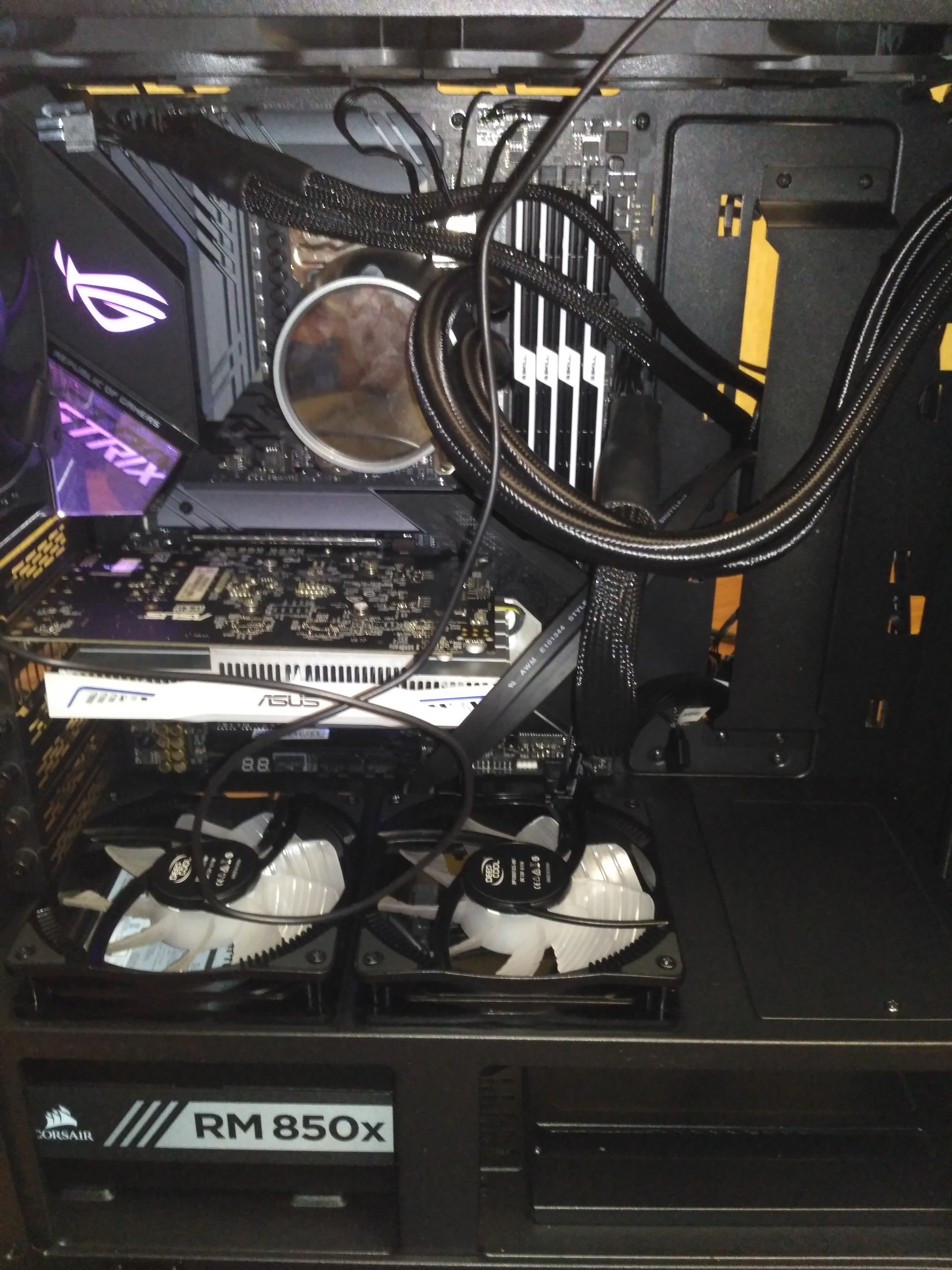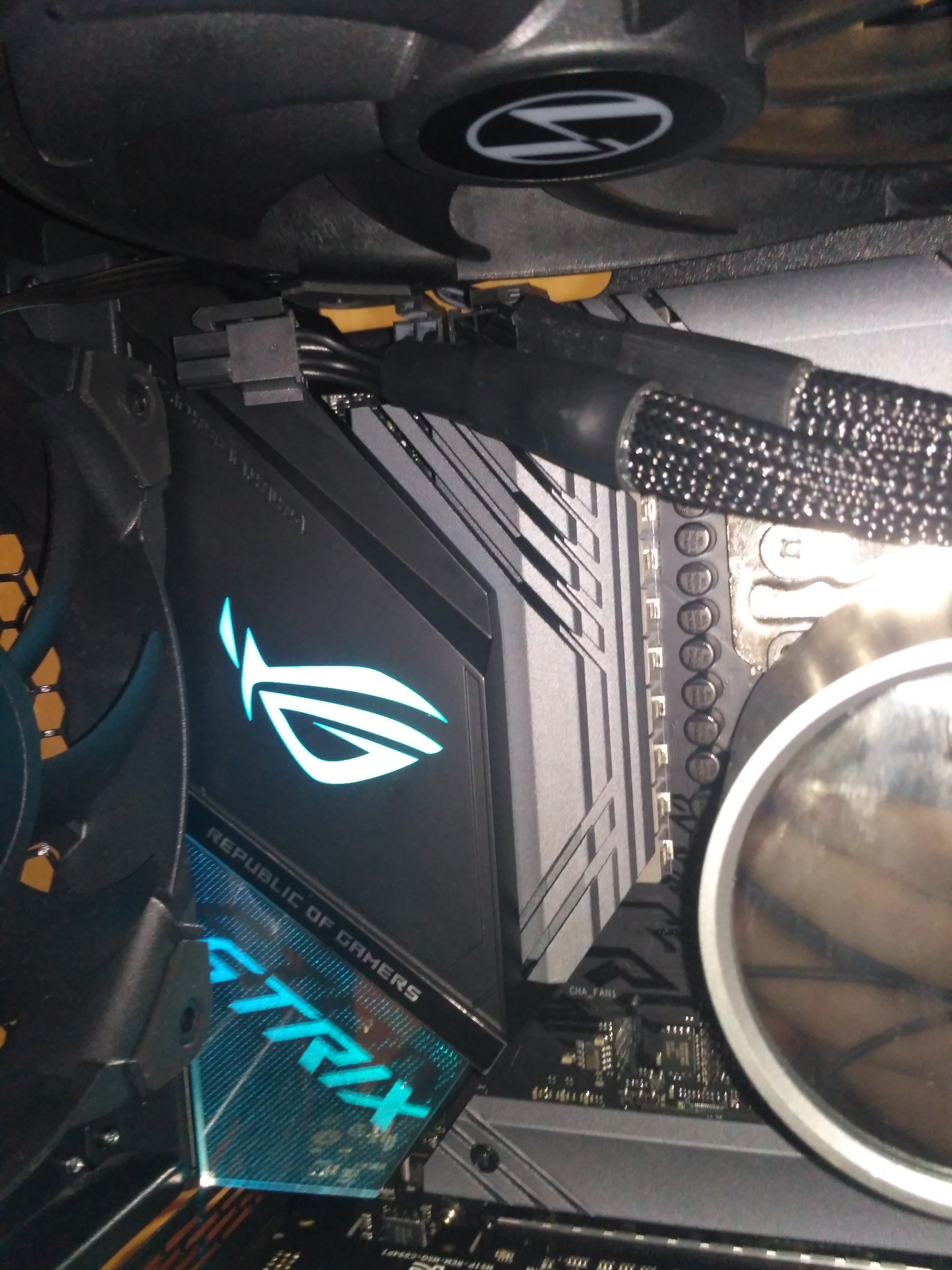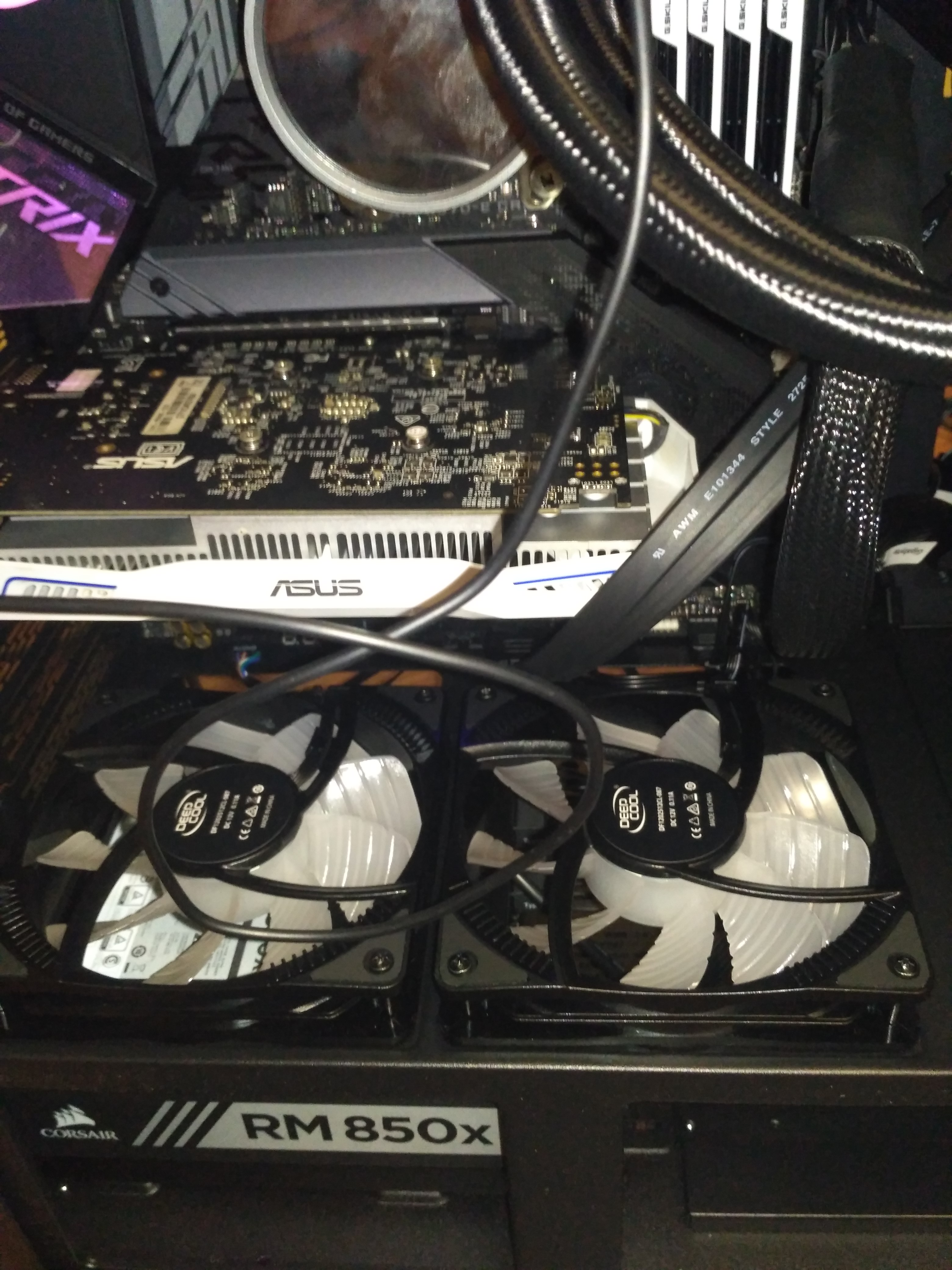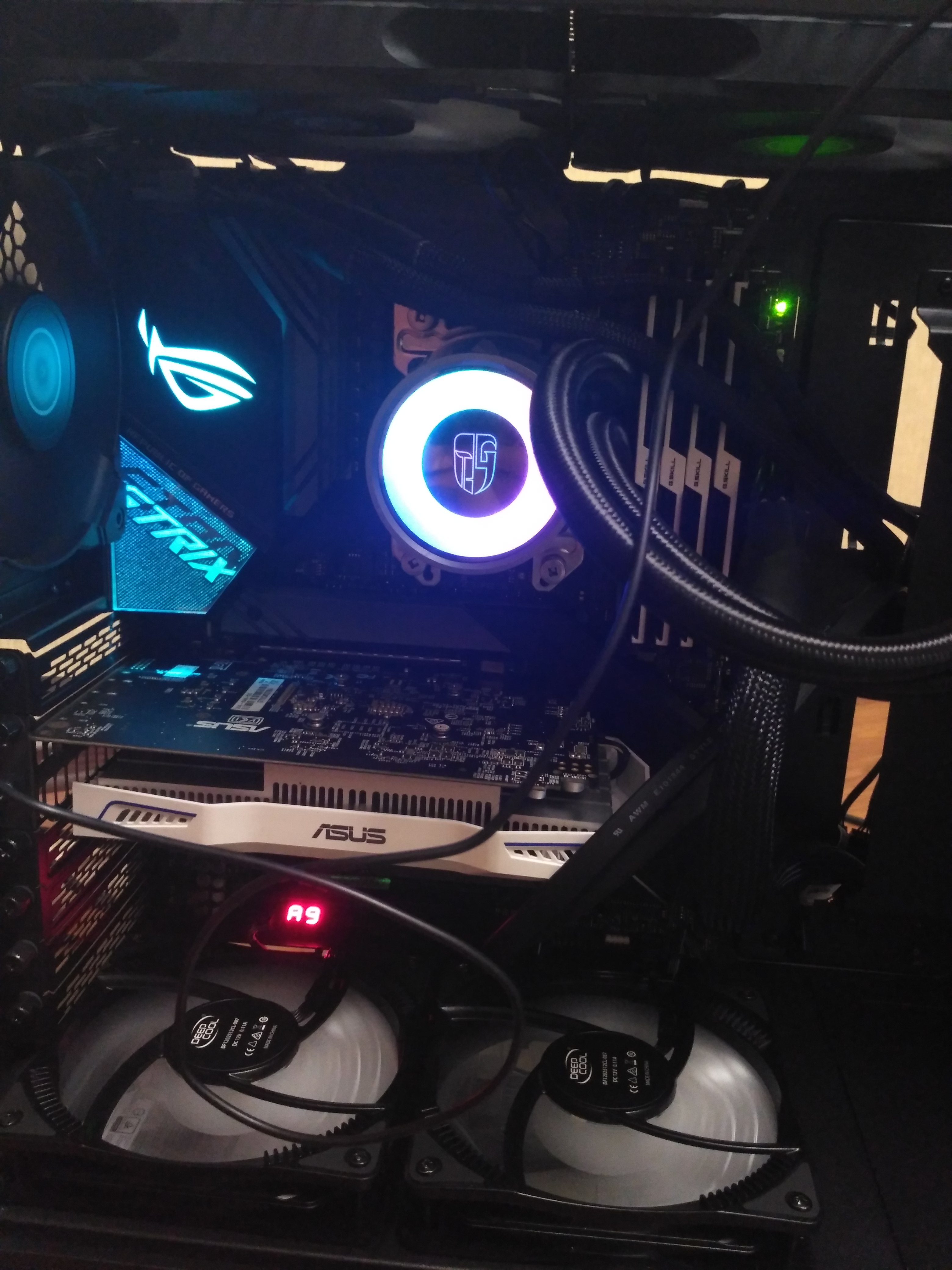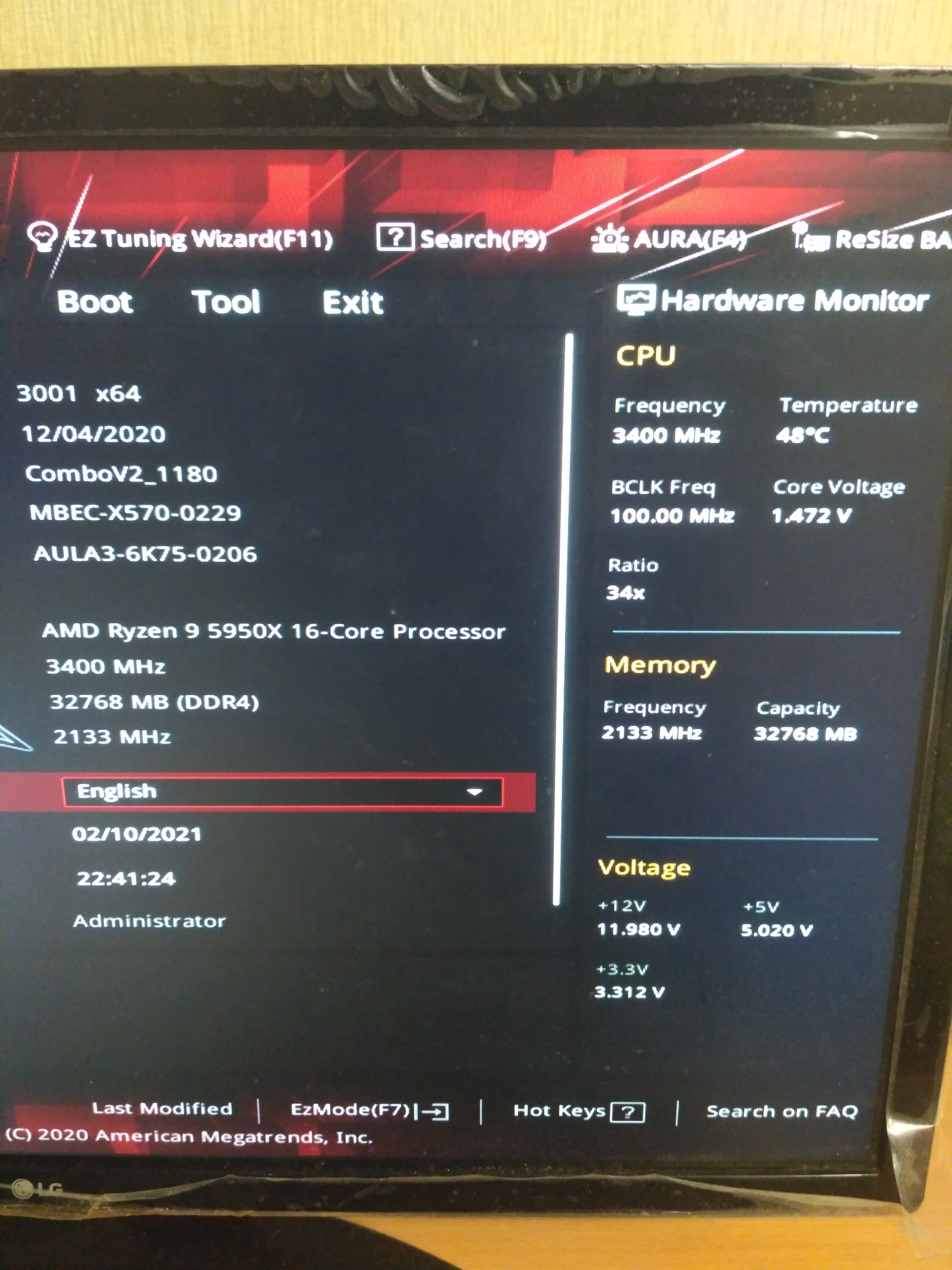 Also I want to ask some questions :
What do I need to do with BIOS? Is there something that needs to be done with it?
What about memory overclocking? Should I try to use XMP profile?
Thanks in advance for your help.