Laptop: MSI GP65 Leopard 9SD
CPU: I7-9750h
BIOS version: E16U1IMS.101 (lowest version)
Hello community, so once again i encounter thermal throttling issue while gaming. About a year ago i was able to solve it with throttlestop by undervolting cpu. I did a break from the games and now started playing again. But undervolting seems not working anymore.
I was trying undervolting in BIOS and in throttlestop program. HWmonitor sees undervolting values by doing it in both ways but the system doesn't seem to react to it, i can put -1000values to it, FIVR and HWmonitor window see that values but no performance impact on the system.
Things i have done:
Reset BIOS
Downgrade BIOS
Upgrade BIOS
CPU overclocking options enable in BIOS
Undervolting in BIOS
Undervolting in Throttlestop
I see the solution that might windows reinstall would help, but i have too many important files, that i cant try this option. Want to mention again that i was able to undervolt using throttlestop about a year ago.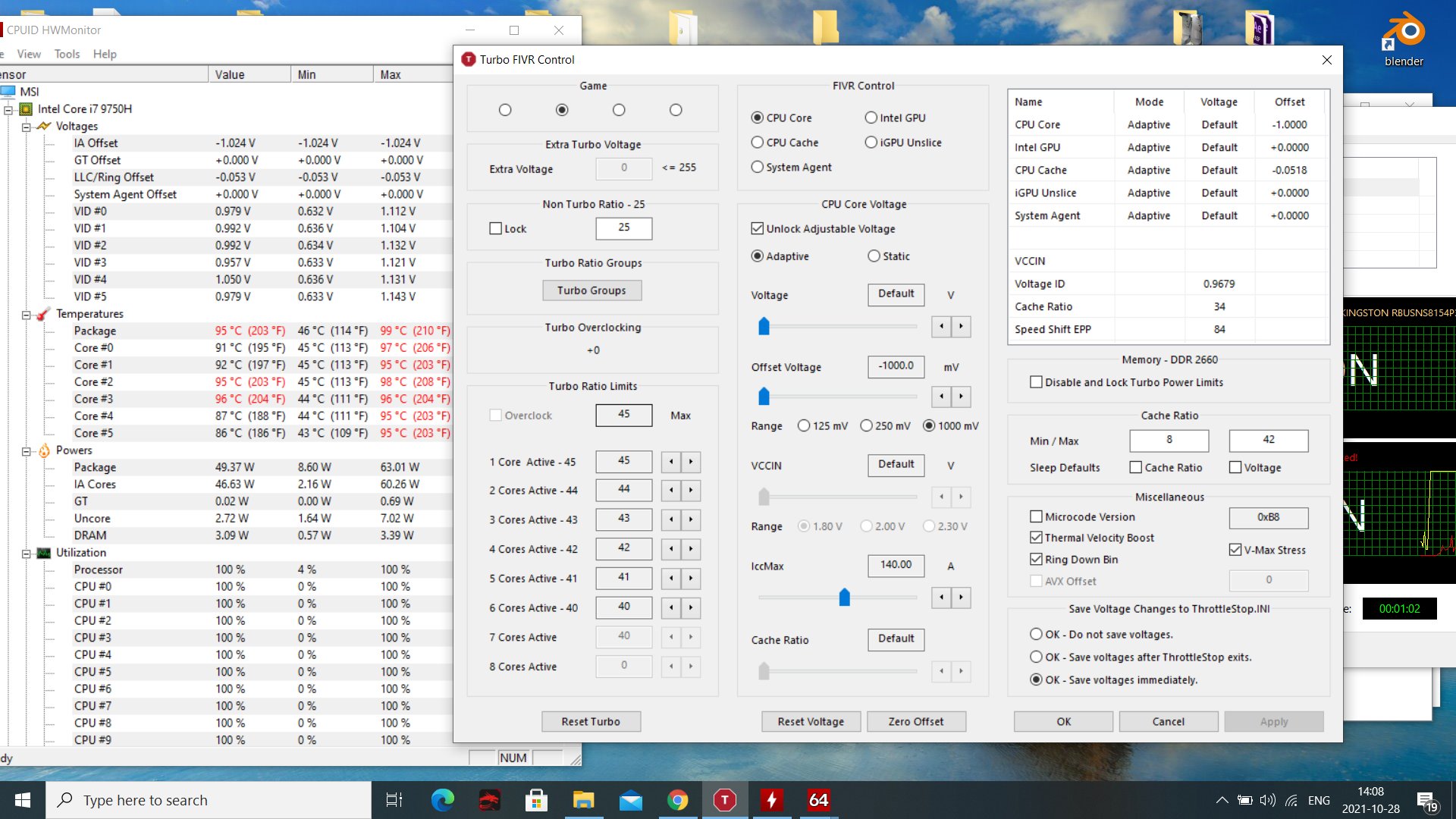 Last edited: