Two intake fans minimum to create air pressure and 1 rear & top exhaust.
Have a look at these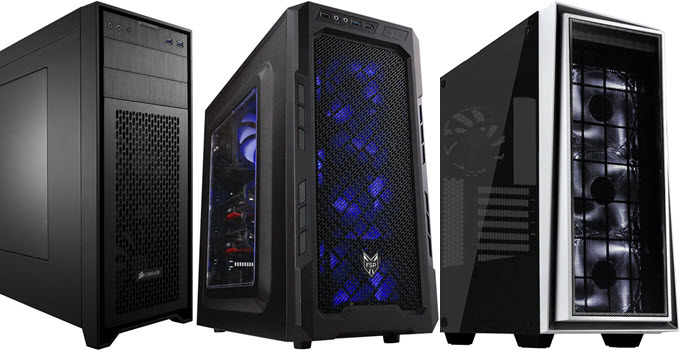 Best Airflow Cases for Gaming and Work PC. These high airflow PC cases come with mesh front panel, plenty of fan mount points and good ventilation. High airflow computer cases keeps the temperature of your internal components lower compared to other cases with solid front panel or tempered glass...
graphicscardhub.com
Check specifications on fan support and watch unboxing/ review videos to see what is included with the case. Nowadays, popularity with water coolers has increased and radiators are usually positioned at the front as intakes replacing normal traditional fans and because of this, case may not include fans but have support for them. Check if the case you want includes intake fans and if not, can buy them.