Good day,
I've just gone over this article here
https://forums.tomshardware.com/faq/v-sync-free-sync-g-sync-adaptive-sync-and-fast-sync.2969831/
Quick copy/paste of what I needed to know from there: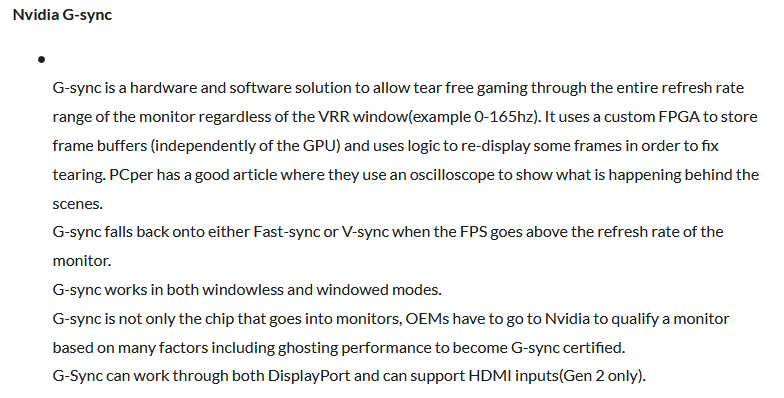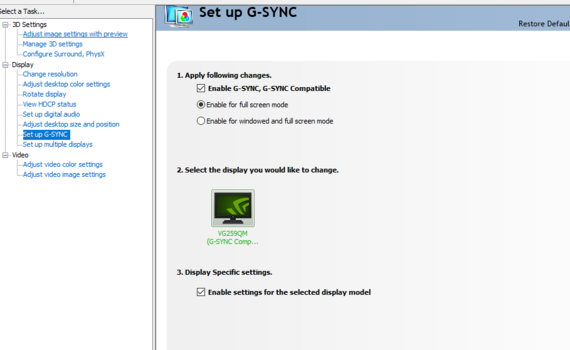 ....as well as I went over some google finds when it comes to G-Synch ON vs OFF for certain games and it is now fairly clear to me that you must have g-synch off for competitive gaming especially if you want to get highier FPS, right? I guess I should have it off for any competitive game, but then need to have it ON for other single player games I play if I want to enjoy the enviroment more. Is that how people do it as long as u get your over 60fps in other games with it ON?
Since my main FPS(s) are CS:GO and Valorant im sure i'd better keep it off especially that I play CS on 4:3 res anyway even on this monitor that I recently got: "ASUS TUF Gaming VG259QM 24.5" Monitor, 1080P Full HD (1920 x 1080), Fast IPS, 280Hz (Supports 144Hz), G-SYNC Compatible, Extreme Low Motion Blur Sync, 1ms, DisplayHDR™ 400, Eye Care, DisplayPort HDMI " and I've enabled 280hz on it as well as in control panel and windows and my pc is: i7 9700k - Nvidia RTX 2070 - LPX DDR4 2666 C16 2x16GB - cyberpower desktop with a poor asrock cheap motherboard.
This brings me to my main question is there a way to tell the system / nvidia that I want to have a permanent exception for CS:GO where I want it to have G-Synch disabled for it by default, so that I dint have to turn it off each time I wanted to play CS and then after finishing playing CS go back and turn it back ON if I wanted to play some other non-competitive title for a better enjoyement, and then back off again if i decided to play a bit more of CS that day etc? Is there such a way, or does everyone manually turn it on/off? Just looking for other people's experiences with it.
Thank you