Hi. I'm looking for a monitor for my new build with an RTX 2080 Ti
I'm interested in ultrawide monitors, I've never had one but lots of people say they are the best for gaming. But then I also thought about getting one 4K 144Hz like the ASUS ROG Swift PG27UQ
ROG Swift PG27UQ, a 27-inch G-SYNC™ HDR gaming monitor that is the very first to offer 4K UHD (3840 x 2160) gaming visuals at an ultra-fast 144Hz refresh rate for the ultimate gaming experience with incredible contrast, deep saturated colors, and stunning brightness. Quantum-dot display...
www.asus.com
I kept looking for monitors and doing research, and saw this monitor, the Samsung LC43J890DKU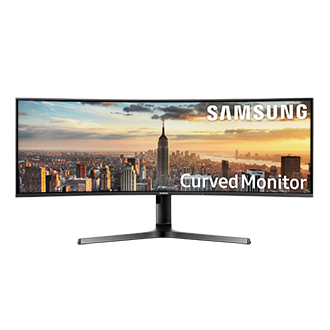 43" Curved Gaming Monitor with 32:10 Super Ultra-wide screen

www.samsung.com
Which I thought it was a 4K 120Hz Ultrawide monitor, but I suppose it's not because if it was 4K it's resoultion should be 3840x2160 right?
If it was 4K it should be the best gaming monitor, because it'd be 4K, Ultrawide and with a refresh rate of 120Hz but I suppose it's not 4K and maybe two other downsides are that it's panel is VA and it doesn't feature Gsync/Freesync. It's response time is of 5ms, which is not bad, it's 43 inches, curved and it's got an aspect ratio of 32:10
What do you think about it for gaming? Is it 4K or not?
If I don't get this one I'm thinking about getting the Samsung LC49RG90 also know as Samsung CRG9
Do you have any other recommendation for a gaming monitor?
Thank you
Last edited: