Hey guys. I have a question. My parents PC temperatures are fine, according to Speccy, except the motherboard (in my opinion). I mean maybe it's in the range but I'm asking you guys.
Pc specs are these:
intel core i3 8100 (temps around 28-30° idle, 50° full load) stock cooler
8GB Ram
250 SSD NVMe (temps around 30-35°, perfectly fine)
HDD 2TB
and the motherboard which is a Gigabyte B360M DS3H. Idle temps are 36-37°. To me that's a bit too high, just for reference I have an i5 9400F (stock cooler) paired with Asus Prime B360M motherboard and my idle temps are 28° in the Mobo.
What's the temp range of motherboard? I'm wondering that. Because I'm aware about processors temps and ranges.
P.S. : My case has better airflow, but, could that be the difference? personally if that was the case i believe the i3 temps would be higher, but it seems totally fine.
Or.... could be that the Gigabyte motherboard works at a higher temp for default compared to the Asus?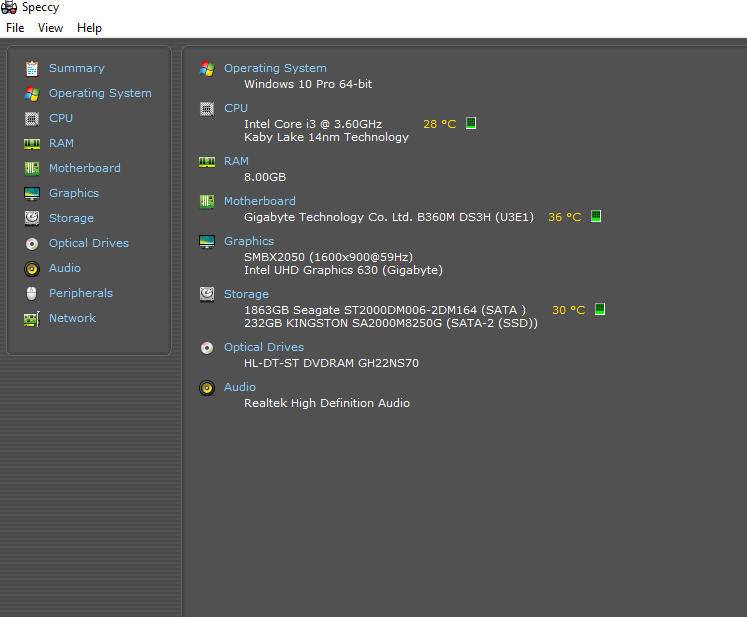 Thanks in advance
Last edited: