Hey tomshardware community! I have a question for you regarding memory!
I recently fired up CPU-Z to look at my specs and noticed something fishy about my memory: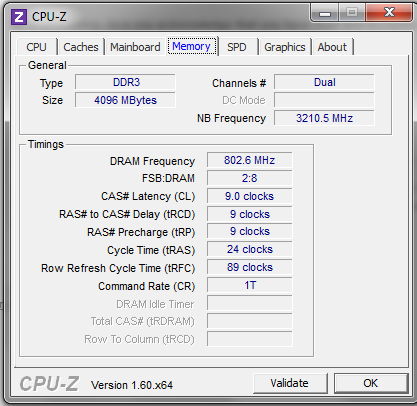 My memory is timed at 802.7 Mhz? I have the 2x2GB g.Skillz Ripjaw set which comes from the manufacturer timed at 1600Mhz!
Am I reading this correctly?
If that is wrong, how do I go about changing it? I've always looked at memory as a mystery, and would like to know how to bump that number up! I know that the number is based on my mobo's BLCK frequency, and some other multiplier and has something to do with the string of ~6 numbers that are present in the CPU-Z screen capture. My motherboard is the ASUS P7P55D if that helps with information about the BIOS. Thanks for any help you can offer!