My laptop turned off when unplugging the power cord but the battery level was at 100%. Later I re-plugged the power cord and booted the laptop and noticed that "Battery not present" was displayed in the battery icon. I performed a battery reset by detaching the battery and pressing the power button for a few seconds. Then the presence of a battery was indicated, however the battery doesn't charge. At first it was at 4% and after several minutes it charged up to 5% and now it's stuck at 6%.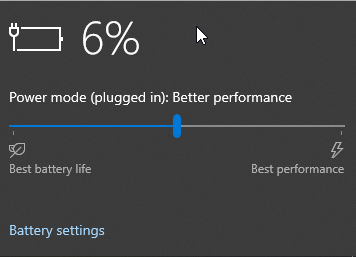 I tried uninstalling battery drivers and other common solutions available on internet but nothing seem to work.
P.S. This is a new battery with 0% wear level. The old battery got replaced due to exact same reason. The new battery worked for almost 2 months. Now the problem seem to persist even though the battery got replaced.
Any form of solution will be highly appreciated. Thanks.